On Dec. 3, 2021, the World Bank Group and JICA Ogata Sadako Research Institute for Peace and Development (JICA Ogata Research Institute) jointly held a webinar on "At Your Service? The Promise of Services-Led Development," a report published by the World Bank Group in September 2021.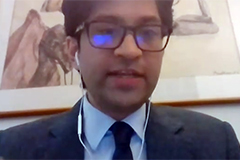 The webinar started with presentations from Gaurav Nayyar and Mary Hallward-Driemeier, senior economist and senior economic advisor, respectively, of the Finance, Competitiveness & Innovation Global Practice, World Bank, who authored the report.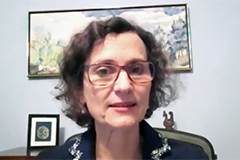 Nayyar pointed out that over the past two decades or so, the share of the manufacturing sector in GDP has declined in 75% of the world's countries, including lower middle-income countries (LMICs). Generally speaking, industrial structure shifts from agriculture, manufacturing and then to services. However, LMICs are going through a phenomenon in which the proportion of the service sector to the overall economy increases before sufficient industrialization takes place. Nayyar said that while some argue for stronger promotion of manufacturing upon recognizing this phenomenon, whether and how the service sector can increase productivity and create jobs in place of manufacturing is overlooked. He then explained that depending on whether they can be engaged in international trade, their labor intensity, required skill levels and relevance with other sectors, the service sector can be grouped into four categories which show differences in productivity and job-creating capacities. The four categories are as follows: (i) global innovator services like ICT and finance which have high productivity and require high-level skills; (ii) low-skill but internationally tradable services like transportation and wholesale; (iii) skill-intensive social services like healthcare and education; and (iv) low-skill domestic services like retail and personal care. Nayyar then stated that the challenges for developing countries from here are to create even more jobs in global innovator services and at the same time enhance productivity among workers delivering low-skill services. He emphasized that the service sector has the potential to be the driving force to scale up the economy, just like the manufacturing sector in the past.

Hallward-Driemeier explained that although traditionally there have been more jobs in low-productivity areas than in services with higher productivity gains, productivity could be improved in the former by leveraging digital technologies. For example, small retailers can make innovations using digital applications that can automate tasks such as inventory management and accounting. This could help even low-skilled small retailers become much more productive. She also mentioned that the service sector can serve the role of boosting and complementing manufacturing itself, as seen with research and development, design and smartphone apps. She did this by presenting data which show that LMICs are being chosen as destinations for health tourism while their suppliers are being chosen when orders are placed through online platforms, even though the level of industrialization is low there. Moreover, Hallward-Driemeier stressed that the four Ts—trade, technology, training and targeting—are the keys to leverage the potential of the service sector for economic transformation. She added that with the two strongest correlations among the 4Ts being between training and technology, and between trading and targeting, improving either one of these complementary pairs would likely have a great impact.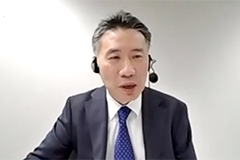 In response to this presentation, Harada Tetsuya, executive senior research fellow at JICA Ogata Research Institute, commented that discussion based on the categorization of the diverse service sector into four by the characteristics of its constituents is appropriate and he hopes this becomes the standard when analyzing the service sector in the future. Based on a comparison of productivity and distribution of workforce among different industries in non-agricultural sub-sectors of Asia and Sub-Saharan Africa over the past two decades, Harada pointed out that in Asia, it seems like the development of both manufacturing and service sectors influenced each other, allowing for improved productivity in both sectors. Meanwhile, in Africa, there are bottleneck issues common to both sectors, such as the outlook of regulations and the restrictions around infrastructure like electricity. He noted the need to pay attention to differences in regional preconditions among LMICs.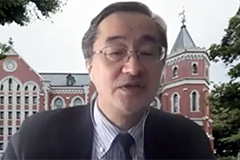 Next, Kimura Fukunari, professor, Keio University, commented that although economic development models focusing on manufacturing are important, we are starting to understand that not all LMICs can necessarily show economic development by following them. Furthermore, he raised three questions: 1) how concerns on productivity and jobs, capacity to earn foreign currencies through export sales, pace of intangible capital accumulation and politically sustainable inclusiveness, can be alleviated upon proceeding with development without manufacturing; 2) how East Asia's advantage—the availability of manufacturing sectors—should be utilized; and 3) how we should shift from existing technological innovation centered around manufacturing to digital technological innovation, which happens with more speed but also imposes greater risks.

In response to these comments, the authors of the report said that rather than discussing whether to choose between manufacturing and service sectors, we need to extend economic development scenarios that have been focusing only on manufacturing to service sectors.

In the Q&A session, various questions came from the audience, including those on the impact of migration and climate change, and the outlook of the situation after the COVID-19 pandemic ends. The webinar was closed with remarks from Harada and Kimura hoping that this report would create momentum toward more active discussions and analyses around the service sector.

YouTube
Seminar 'At Your Services?: The Promise of Services-Led Development' (December 3, 2021)