On May 28, a seminar was held at JICA-RI on the subject of "Locating Islam in Southeast Asia." This project analyzes characteristics of Islam and its roles in societies of Southeast Asian countries, and discerns changes associated with globalization in these societies.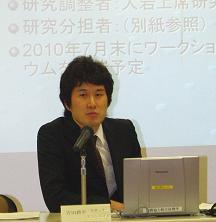 Kohei Yoshida, Research Associate
At the seminar, JICA-RI Research Associate and research team member Kohei Yoshida and Dr. Wahyu Prasetyawan, senior researcher of Lembaga Survei Indonesia (an institute collaborating with JICA-RI on the project), delivered some of the results from a survey on Muslim values and globalization. The survey questions to both Muslims and non-Muslims in Southeast Asia covered topics from television program preferences to views on democracy, terrorism and Islamic organizations to which they belong. From these preliminary results, differing tendencies in awareness could be seen between the Muslim-majority populations of Indonesia and those of the Muslim-minority Philippines.
Following the results presentation, Ken Miichi, Associate Professor of Iwate Prefectural University and research team member, explained the region-specific characteristics of the survey and the future direction of the research project, intended to explore how policy measures should incorporate elements of Islam. Concluding the event, the seminar participants then exchanged views in a discussion.
For the project, a public symposium is scheduled to be held in late July in which notable progress on the research of Islam in Southeast Asia will be reported and debate sessions will be held on papers submitted by Japanese and overseas researchers involved in the project.
RELATED RESEARCH AREA: Aid Strategies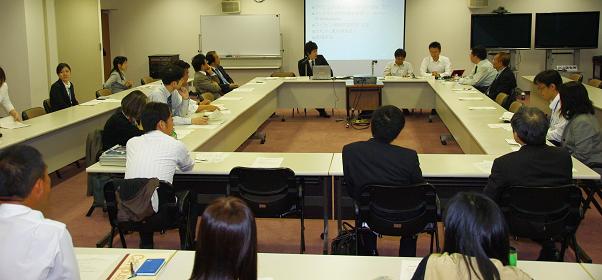 | | |
| --- | --- |
| Day | May 28, 2010(Fri) |
| Place | JICA-RI |