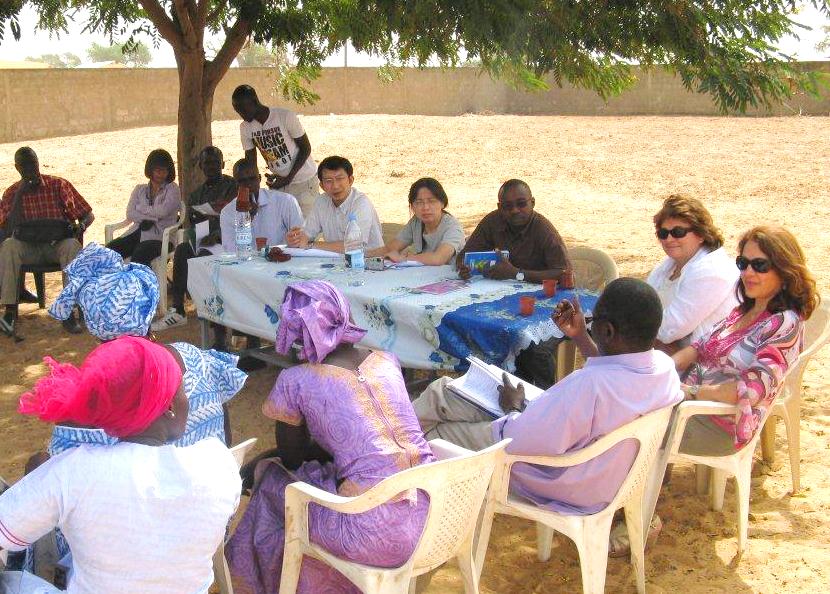 Yuki and the World Bank staff discussing with local educators at a Senegal's primary school supported by JICA-technical cooperation project
As part of a research project "System Assessment and Benchmarking for Results (SABER), Learning Achievements and Equity," JICA-RI's research fellow Takako Yuki visited Burkina Faso and Senegal from December 4, 2011. Currently, Yuki's team is preparing this joint project with the World Bank and, together with the Bank staff, she spent roughly two weeks gathering essential data and meeting with various domestic and international parties involved in improving education in both countries (both are among SABER program target countries). Particularly, she met and exchanged ideas with top officials of Burkina Faso's Ministry of National Education and Literacy (MENA), Senegal's Ministry of Education (ME), key governmental agencies, UNICEF and other international organizations, as well as JICA and the Bank staffs and consultants.
The main purpose of the field trip was to receive feedback from the people actually engaged in education over data tentatively collected with SABER "school autonomy and accountability" (SAA) domain indicators, and to determine their validity. For this, JICA-RI and the World Bank held a workshop and more than 30 people such as MENA's secretary general participated in Burkina Faso, while nearly same size of the attendees including ME's secretary general gathered at a workshop in Senegal.
According to Yuki, the World Bank has implemented pilot tests of SABER in about 40 countries so far, but this round in the above two countries was unique, for it was the first time for them to run the latest edition of the questionnaire and to do so in a Francophone African region. She also pointed out that the governmental officials had shown great interest in a comparative analysis of their educational policies against those of other regions and lessons from the world through SABER-SAA's pilot results as they are moving into the period to plan a new educational strategy.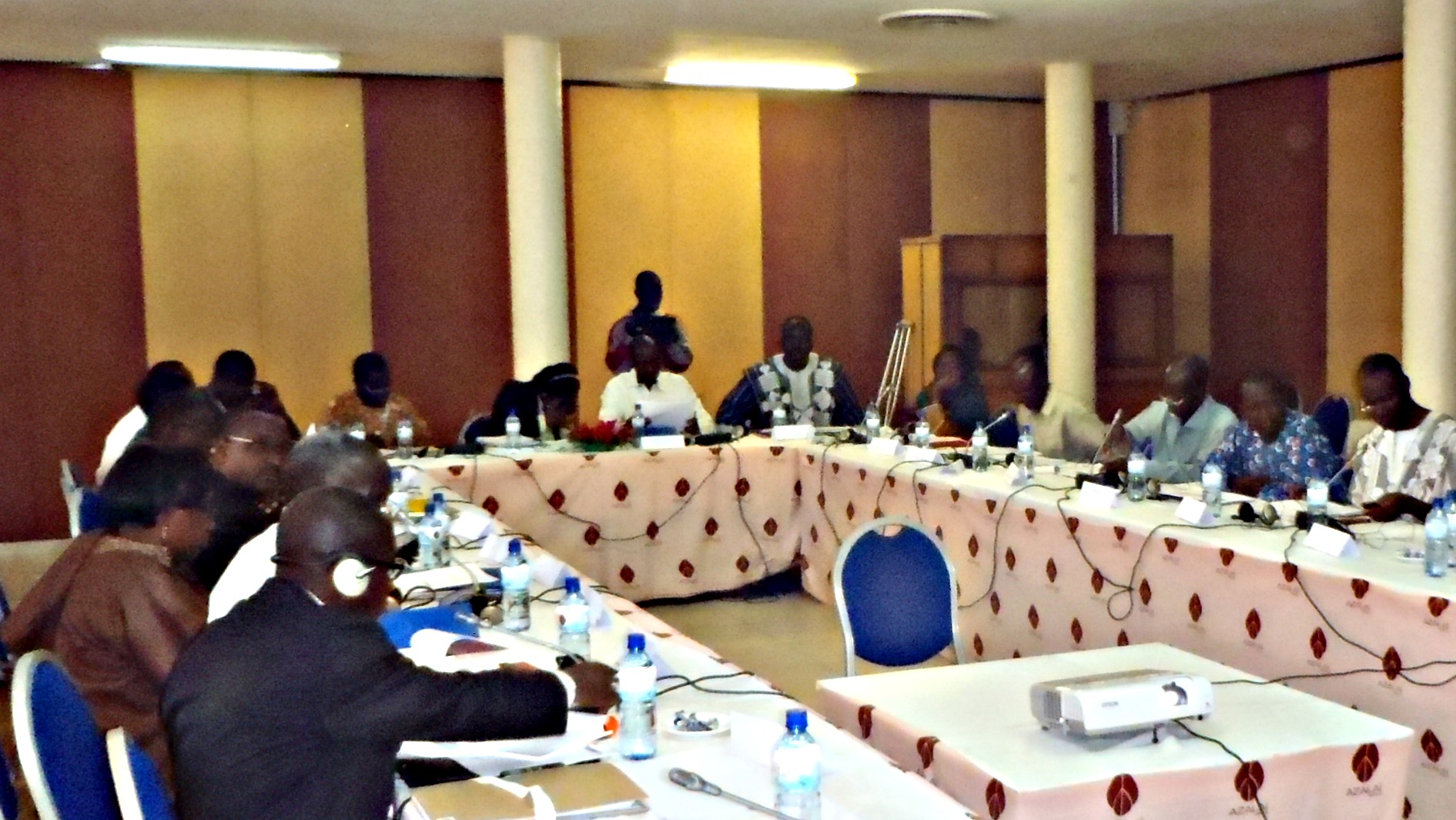 Workshop in Burkina Faso
Additionally, Yuki and the Bank team obtained a large volume of basic data regarding education in two countries such as the results of nationwide standardized test and the pass rates of elementary school graduation examination.
Yuki said, "Thanks to cooperation from JICA and Bank offices and people involved in education projects in both countries, we had active participation from governmental officials, and that led to generous support and advice over data collection of various types. We could also discuss critical issues with other international organizations like Confemen [Conférence des ministres de l'éducation nationale], UNESCO and UNICEF. With all the information and data gathered this time, we will proceed with preparation of a follow-up visit scheduled in February."
*More on SABER research project, see below.
| | |
| --- | --- |
| Day | December 04, 2011(Sun) - December 16, 2011(Fri) |
| Place | Burkina Faso, Senegal |