On June 2 and 3, JICA-RI organized a joint meeting entitled "Industrial Policy for the Economic Transformation of Africa" with Professor Stiglitz-led IPD, the Initiative for Policy Dialogue of Columbia University at JICA Yokohama. The gathering was a continuation of the Task Force Meeting held at Colombia University in November last year.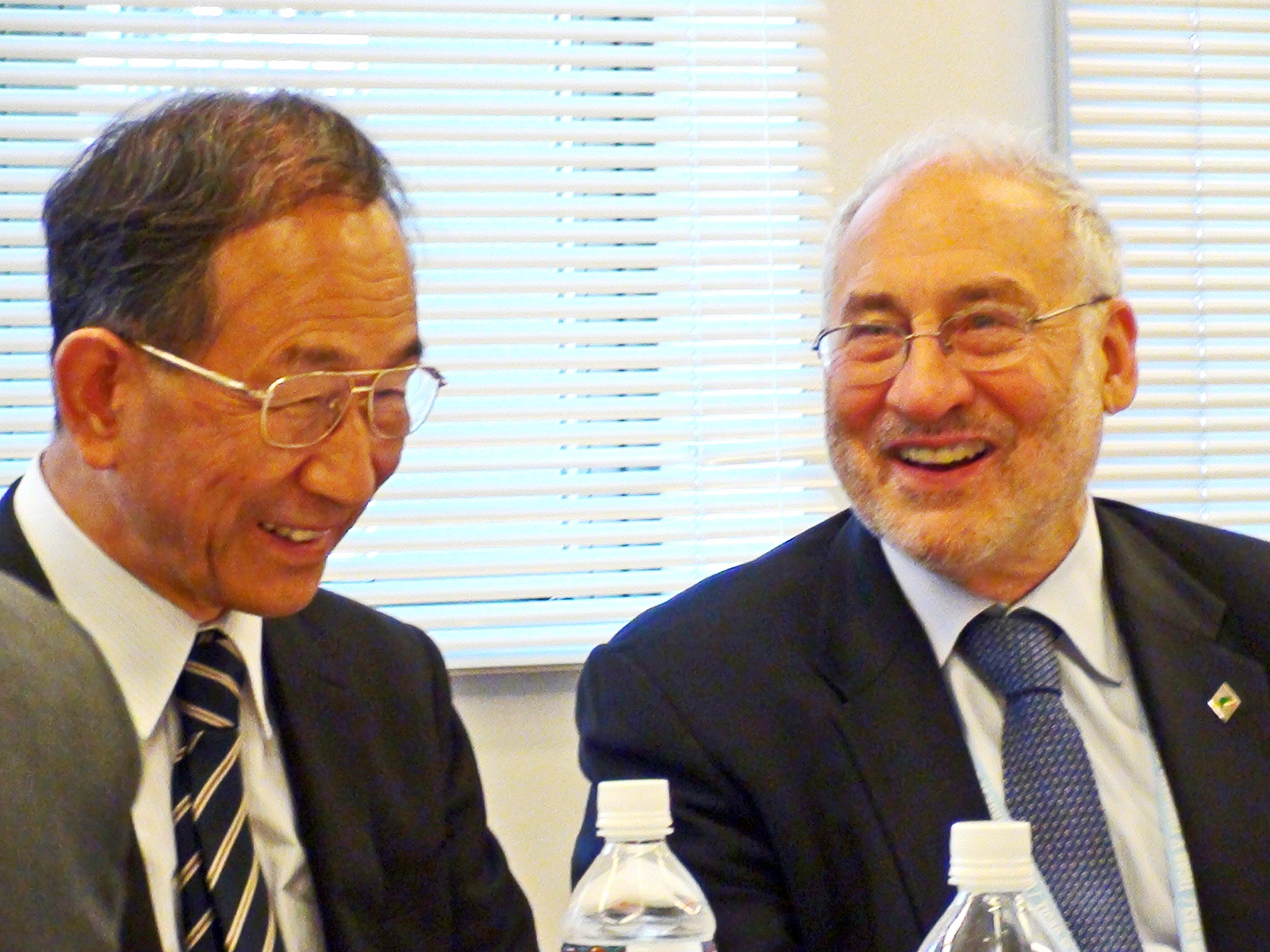 Hosono Senior Research Advisor (left)
Professor Stiglitz (right)
The task force members included: Professor Stiglitz; Director Hiroshi Kato of JICA-RI; Senior Research Advisor Akio Hosono; and Research Fellow Go Shimada, Dr. John Page of Brookings Institution; Dr. Célestin Monga, Economic Advisor of the World Bank; Professor José Antonio Ocampo of Columbia University; Professor Stephany Griffith-Jones of Colombia University, Dr. Ato Newai, Chief Economic Advisor to the Prime Minister of Ethiopia; Professor Sakiko Fukuda-Parr of The New School; and Dr. Shahid Yusuf, Chief Economist of the Growth Dialogue..
At the meeting, each author of the "Working Papers: Africa Task Force Meeting- JICA and the Initiative for Policy Dialogue" gave presentations. Prof. Stiglitz discussed on "Learning and Industrial Policy" and in the same session, Research Fellow Go Shimada discussed "Learning to Learn: the Economic Implications of Comprehensive Approach to Development," and Senior Research Advisor Akio Hosono made presentation on "Lessons from Five Outstanding Cases." The debate following the presentations was lively with variety of views. They also discussed how best to publish the findings from the joint research in the future.