The China International Development Research Network (CIDRN)* hosted an open seminar in Beijing on May 7, inviting JICA-RI Deputy Director Naohiro Kitano as a guest speaker. The event was the second seminar of the public event series under the theme of China and international development.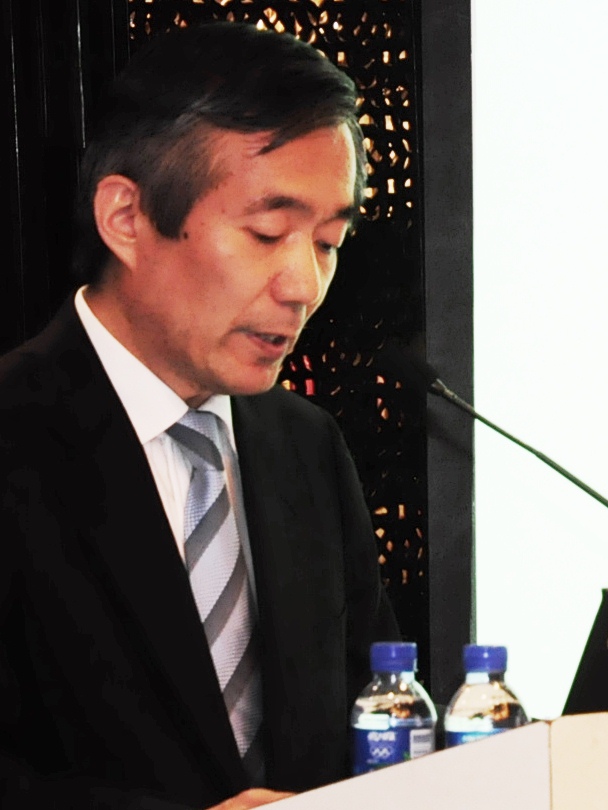 Kitano Deputy
Director
Kitano gave a lecture entitled "Japan, China, and Korea: Experiences and Lessons in Foreign Aid." He discussed: 1) the current status of cooperation and competition among Japan, China, and Korea in development assistance; 2) the features of the "Asian Model for Aid" based on Japan's foreign aid cases for ASEAN countries, China, and Brazil; and 3) the future interaction among the three countries in the field of development assistance.
The seminar brought together more than 60 researchers and practitioners from Chinese government, international organizations, embassies, and bilateral aid agencies. The three commentators, as well as the Chinese researchers and other participants, gave a number of candid comments, along with asking many questions such as—focal areas of Japan's support for Africa at the 5th Tokyo International Conference on African Development (TICAD V) to be held this June, and the present status of the Japan Overseas Cooperation Volunteers—which showed a high degree of interest in Japan's aid. JICA-RI will continue to actively exchange views with Chinese researchers.

*The China International Development Research Network (CIDRN) is an informal research network established in 2013 by Professor Li Xiaoyun of China Agricultural University with researchers interested in China's international development. It aims at: 1) providing opportunities to share knowledge and experiences on international development among academic institutions, international organizations, governmental organizations, and researchers in and out of China; 2) promoting close interaction between the international development community overseas and China; and 3) advancing theoretical research on international development in China.
| | |
| --- | --- |
| Day | May 07, 2013(Tue) |
| Place | Beijing, China |