On November 8, JICA-RI, inviting Associate Professor Annette Skovsted Hansen from Aarhus University in Denmark, hosted a public seminar entitled "Japan's Official Development Assistance (ODA) Seen from Europe." Dr. Hansen is a member of the European Japan Advanced Research Network (EJARN), and is also a historian.
This seminar aimed to share her views on how Japanese ODA has changed over time listing distinctive features of Japan's ODA seen from Europe.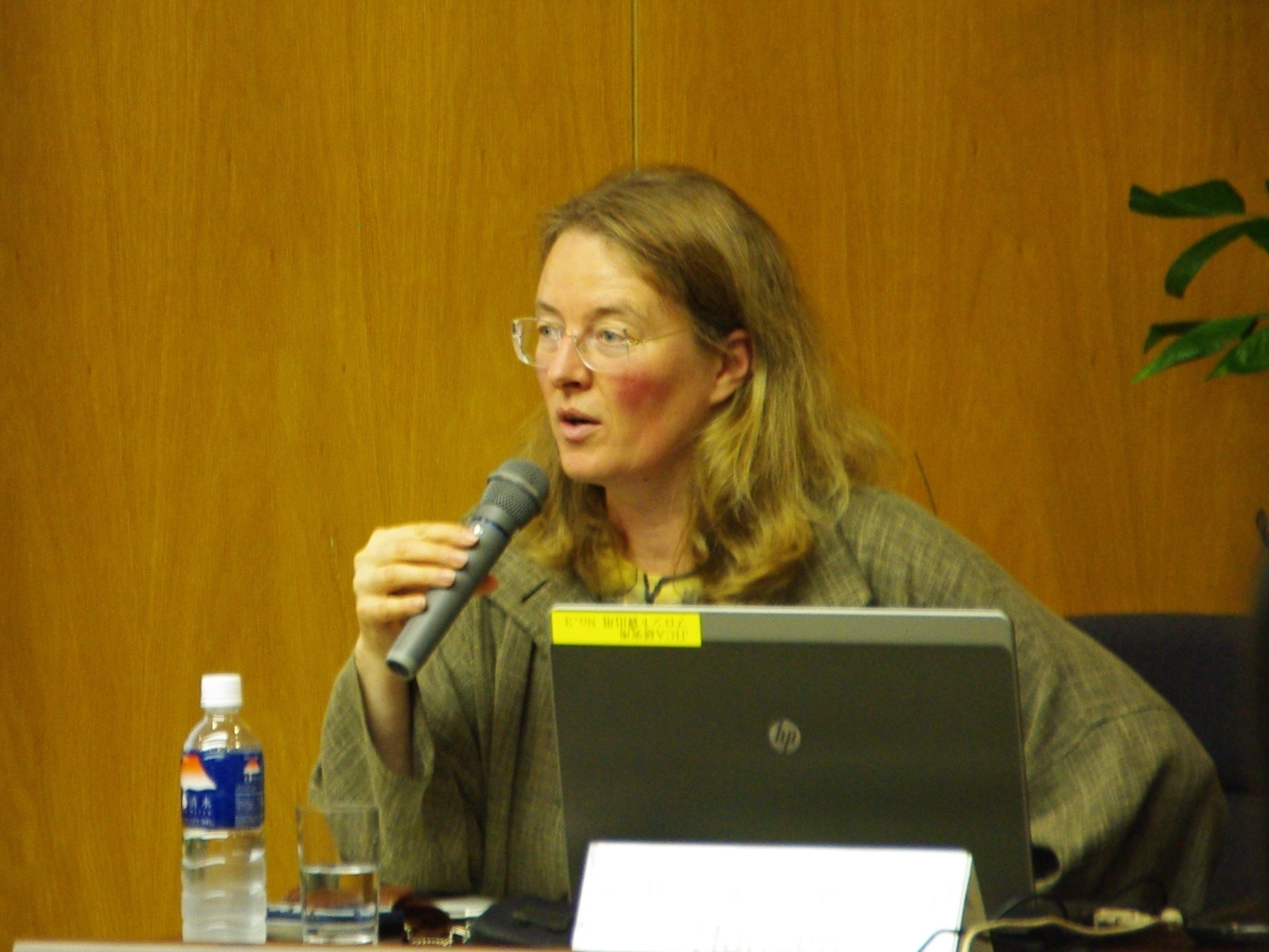 Associate Professor Hansen
Hansen first pointed out, as the strength of Japanese ODA compared with that of European countries, that it has focused on establishing the networks of personal contacts through alumni activities: JICA trainees; international students on scholarship of the Ministry of Education, Culture, Sports, Science and Technology; and trainees of the Overseas Human Resources and Industry Development Association (HIDA)—former Association for Overseas Technical Scholarship (AOTS).
She went on introducing a number of characteristics of Japanese ODA from the European perspective: utilizing loans rather than grants since Japan has encouraged recipient countries to promote 'self-help efforts'—Japan's aid philosophy; focusing on tied aid (aid without strings) that has drawn much criticism; and centering bilateral aid.
Then Hansen touched on the post-war history of Japanese ODA—a member country of the Colombo Plan in 1954, acceding to the United Nations in 1956, establishing the Overseas Technical Cooperation Agency (OTCA, the predecessor to JICA) in 1962, and setting up JICA in 1974. She pointed out that around the end of the Cold War, Japanese aid policy has begun to shift its focal area from Asian countries to Africa, triggered by the Tokyo International Conference on African Development (TICAD) in 1993. This time also marked the beginning of economic aid to Africa by other Asian donors: China, South Korea and India. This movement intensified competition between these emerging Asian donors and those in Europe which had already been providing development assistance to Africa, along with an heated argument of aid comparisons between Japan and European countries. In addition to this movement, attention on Chinese development assistance to Africa has been focused.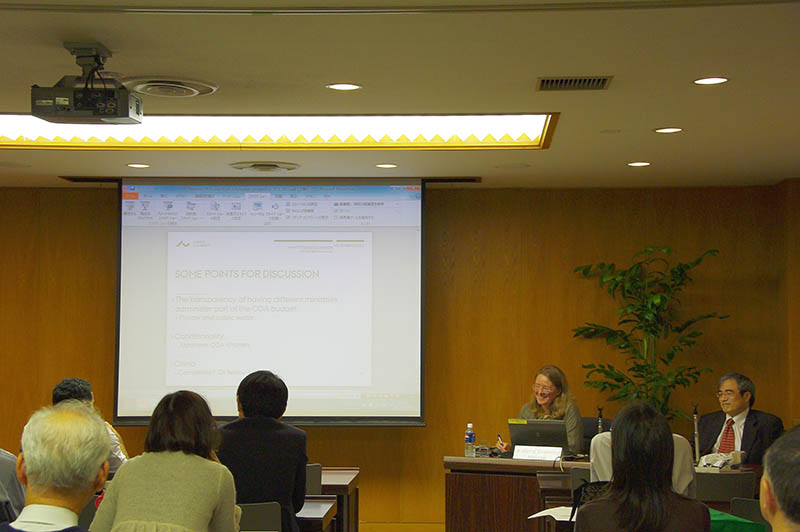 Question period
Finally, Hansen once again stressed that Japanese ODA is characterized by its close network of alumni trainees, one of the distinctive qualities of Japan's ODA style. Continuing the interaction through newsletters, reunions and Facebook, those former trainees from this global network sent messages to encourage Japan right after the Great East Japan Earthquake. Referring to the fact that JICA has extended its appreciation for these messages with a phrase'global partners and friends,' Hansen pointed out that such an expression doesn't exist in European ODA and that it is the concept unique to Japan which intends to foster the personal networking through training.
| | |
| --- | --- |
| Day | November 08, 2012(Thu) |
| Place | JICA-RI, Tokyo |
| Related File | |