On March 27, JICA-RI organized a public seminar entitled "The Potentials of Myanmar's Economy and the Role of JICA" at the JICA Ichigaya Building, inviting a number of researchers who were involved in the book "Myanmar Keizai no Atarashii Hikari (New Light for Economy in Myanmar)," which was published by Keiso Shobo on September 2012.
After JICA-RI Director Akio Hosono's opening remarks (currently Snior Research Advisor), Professor Emeritus Konosuke Odaka of Hitotsubashi University and Hosei University, gave the keynote speech entitled "The Economy of Myanmar: Yesterday, Today, and Tomorrow."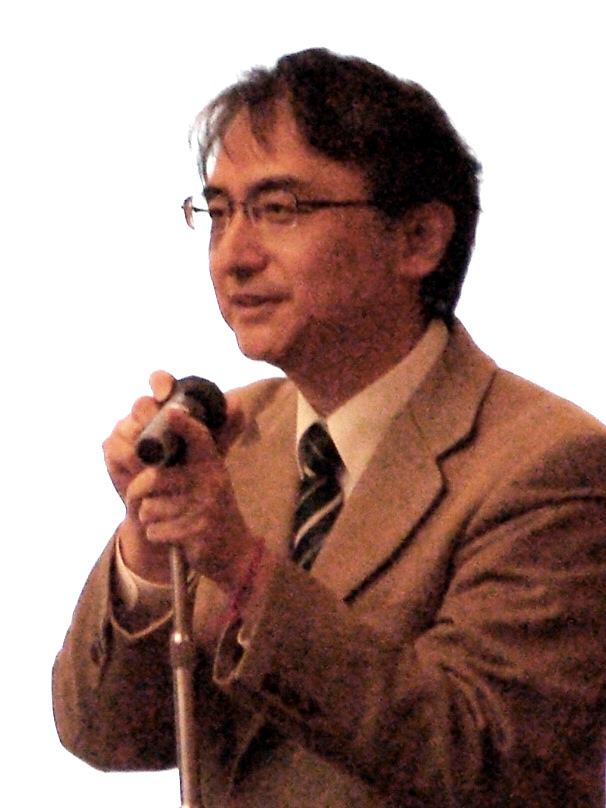 Mr. Kudo
In his presentation, Prof. Odaka explained, "In 2000, JICA Project 'Myanmar-Japan Cooperation Programme for Structural Adjustment of the Myanmar Economy' started involving dozens of research members. Then, deteriorating political situation halted the research for a while. In 2008, however, research members of the original program joined JICA research project 'Issues and Challenges for Economic Development in Myanmar,' outcomes of which led to the publication of this book."
Panel discussion followed the keynote speech. Senior Research Fellow Toshihiro Kudo of the Institute of Developing Economies, Japan External Trade Organization (IDE-JETRO), gave a presentation entitled "Myanmar's Growth Strategy in a New International Environment."
Mr. Kudo stated that the two-year reform since the birth of the current regime in March 2011 could be divided into three stages: 1) reforms related to politics and international relations; 2) economic reforms; and 3) administrative reforms. He explained key developments of each stage; during the first-stage, a dialogue with Aung San Suu Kyi and the release of political prisoners took place, along with the improvement of Myanmar's ties with the international community, particularly with the U.S, as demonstrated by former US Secretary of State Clinton's visit in 2011 and President Obama's visit in November 2012; at the second stage, the government implemented policies on the development of all industries with an emphasis on agriculture; and now entered the third stage, where the government especially has sought to end corruption.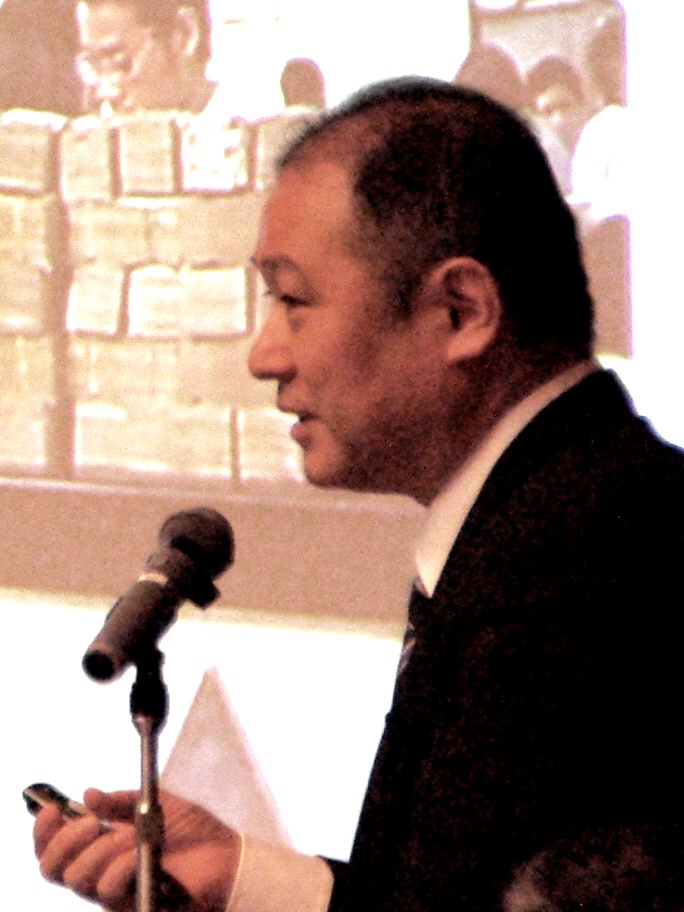 Mr. Wada
Mr. Kudo further pointed out that in order to realize high economic growth in Myanmar, it is crucial to advance export-oriented economic growth through introduction of foreign capital, as other ASEAN countries such as Vietnam did, and that the development of infrastructure and human resources are challenges for the future.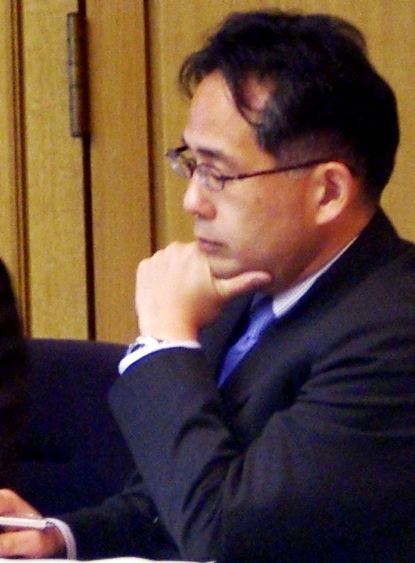 Mr. Shimada
In the next presentation, Yoshio Wada, Deputy Director General of JICA's Southeast Asia and Pacific Department, introduced examples of Japan's current economic cooperation for Myanmar: support for minority-populated areas; infrastructure development in the Thilawa Special Economic Zone; fostering of human resources in business at the Myanmar-Japan Center for Human Resources Development; and assistance to modernize the financial system. He stressed the need for repair of power plants as well as for emergency countermeasures to supply power since electricity is essential to Myanmar's economic development.
The seminar also brought together those who had been involved in the writing of the book. Haruyuki Shimada, Advisor in JICA's South Asia Department, is one of them. Having been in charge of Myanmar from 2000 to 2006, he contributed to the chapter on social capital development in Myanmar. Recalling those times when researchers were not allowed even to enter the Central Bank, he realized the time has changed, contrasting the current situation that JICA is cooperating in many ways with Myanmar's Central Bank as a counterpart organization in support of modernizing the financial system.
| | |
| --- | --- |
| Day | March 27, 2013(Wed) |
| Place | JICA Ichigaya Building |
| Language | Japanese |