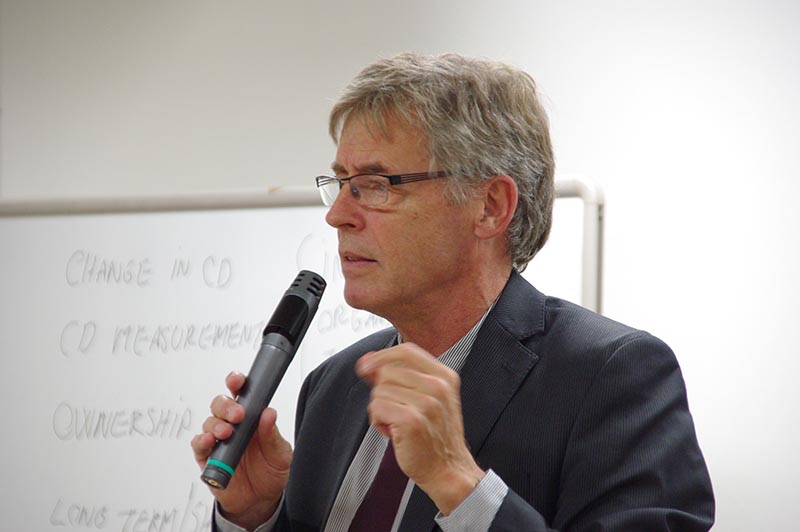 Mr. Nils Boesen
On October 30, JICA-RI hosted an open seminar entitled "Knowledge, Innovation and Capacity: the UNDP's perspective on Capacity Development (CD) in the changing global development arena," inviting Mr. Nils Boesen, Director of the Knowledge, Innovation and Capacity Group, Bureau for Development Policy at the UNDP Headquarters.
Boesen has engaged in international development for more than 25 years with expertise in CD, governance and other related fields. He has been playing a key role in globally mainstreaming CD concept as well as in refining and facilitating its practical method. As JICA has been the long partner of UNDP on CD agenda, this event introduced how the multi-lateral organization is working on CD concept and approaches as well as disseminating them for more effective development assistance such as through offering opportunities for wide stakeholders to learn and exchange perspectives on CD.
In his opening remarks, JICA-RI Director Akio Hosono mentioned the past close collaboration between UNDP and JICA including a series of joint international forums on CD, and stated: "I expect this open seminar to enhance our further collaboration in the future."
Following Hosono's remarks, Boesen first asked the participants to do small-group discussion to encourage the sharing of their ideas or queries on CD. Then he introduced a basic CD model in light of those ideas and queries raised during small group discussion.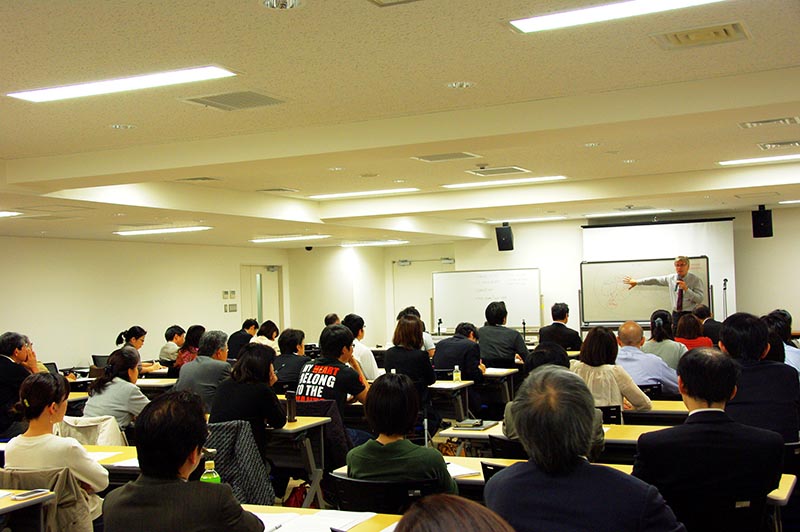 Presentation Period
Building on the widely-shared consensus on CD concept, Boesen stressed: "Just one sector or single ministry is incapable of handling the process of policies. In the rapidly changing and increasingly more complex global context, we should build up cross-cutting strategies, or 'collaborative capacity,' in partnership with a wide range of people encompassing multiple sectors beyond boundaries." He further pointed out that the CD is the concept that enables a network of the public and private sectors, academia, and civil societies to come together and help shape their own solutions. With this concept in mind, he highlighted that 'knowledge' sharing is an active ingredient in supporting CD and that it is important to find out what actors have learned from the process of solving problems. With regards to 'innovation,' the third element, he explained that it is a process of inquiry, more about failing a number of times, and finding answers why they don't work.
Lastly Boesen led lively discussions on other CD aspects, such as monitoring and evaluation, or the human resources for CD assistance.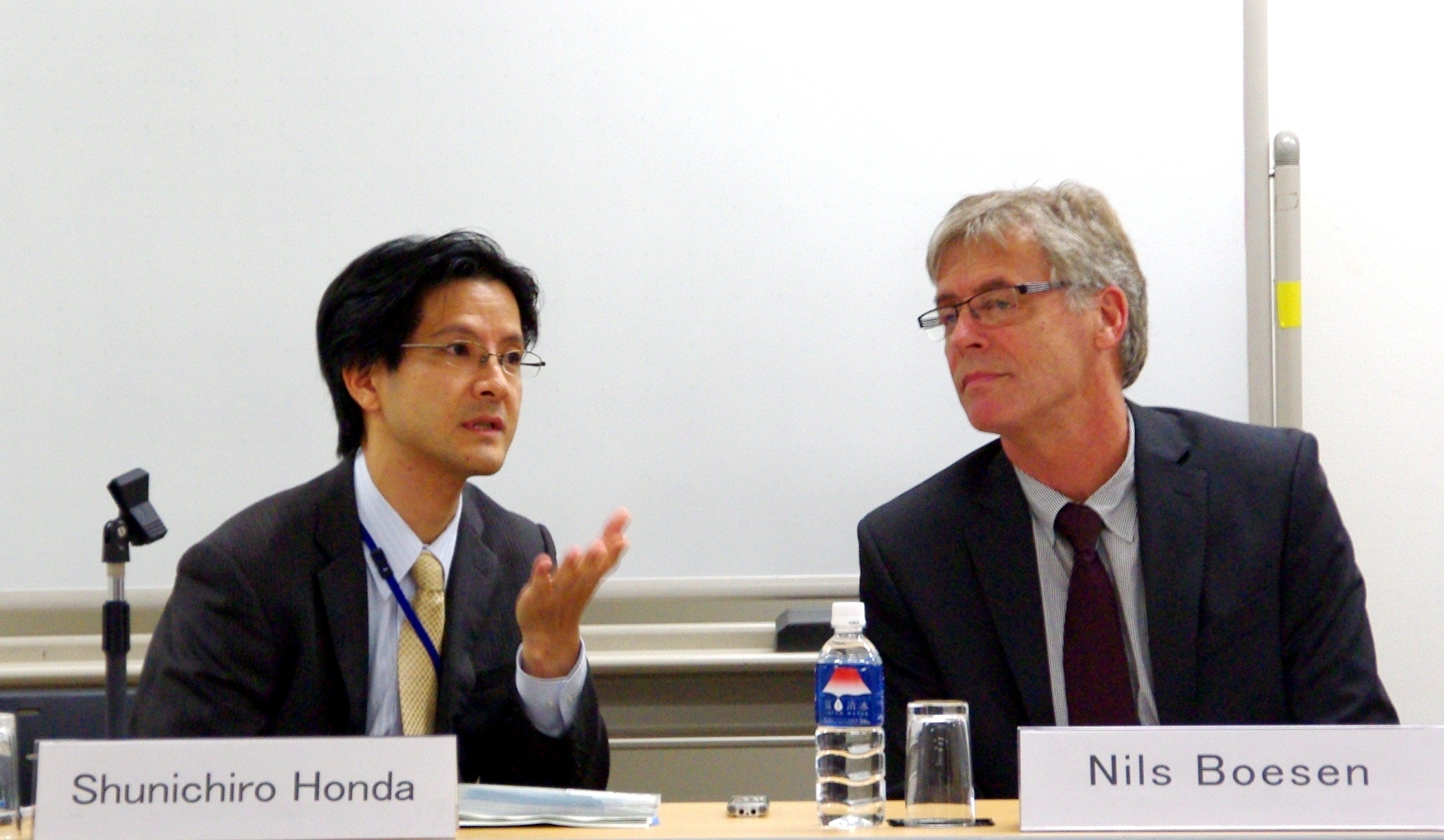 Shunichiro Honda JICA-RI Research Associate(Left)
and Mr. Nils Boesen(Right)
MOVIE COMMENTARY
Nils Boesen
Director, Knowledge, Innovation and Capacity Group, Bureau for Development Policy, UNDP
| | |
| --- | --- |
| Day | October 30, 2012(Tue) |
| Place | JICA-RI, Tokyo |