In these times of global economic uncertainty, the countries of Latin America have maintained stable economic growth and resilience in their macroeconomic policies. Peru in South America, having achieved six percent economic growth per year, is one of the fastest growing economies in the world.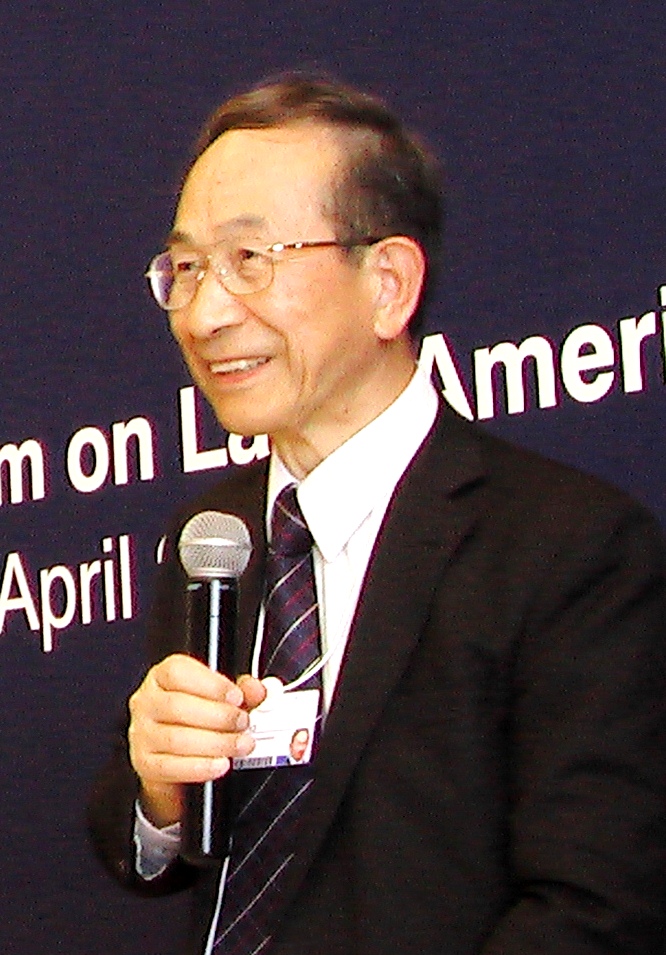 Hosono SRA
In Lima, capital of Peru, the World Economic Forum*¹ on Latin America was organized from April 23 to 25. The Forum, one of the regional meetings held every year, aimed to discuss what kind of innovative initiatives should be taken in order to achieve sustained economic growth and social development in the region. The event under the theme "Delivering Growth, Strengthening Societies" featured presentations and exchanges of views in many sessions, covering the main agenda: 1) modernizing economies for dynamic growth, 2) strengthening societies through innovation, and 3) building resilience for sustainable development.
The Forum was kicked off by the presidents of Peru, Mexico, and Panama, followed by sessions on diverse topics. From JICA-RI, Senior Research Advisor Akio Hosono attended the event with leaders from Latin American countries and those from other regions, introducing prominent projects on infrastructure that JICA has implemented in the South America region.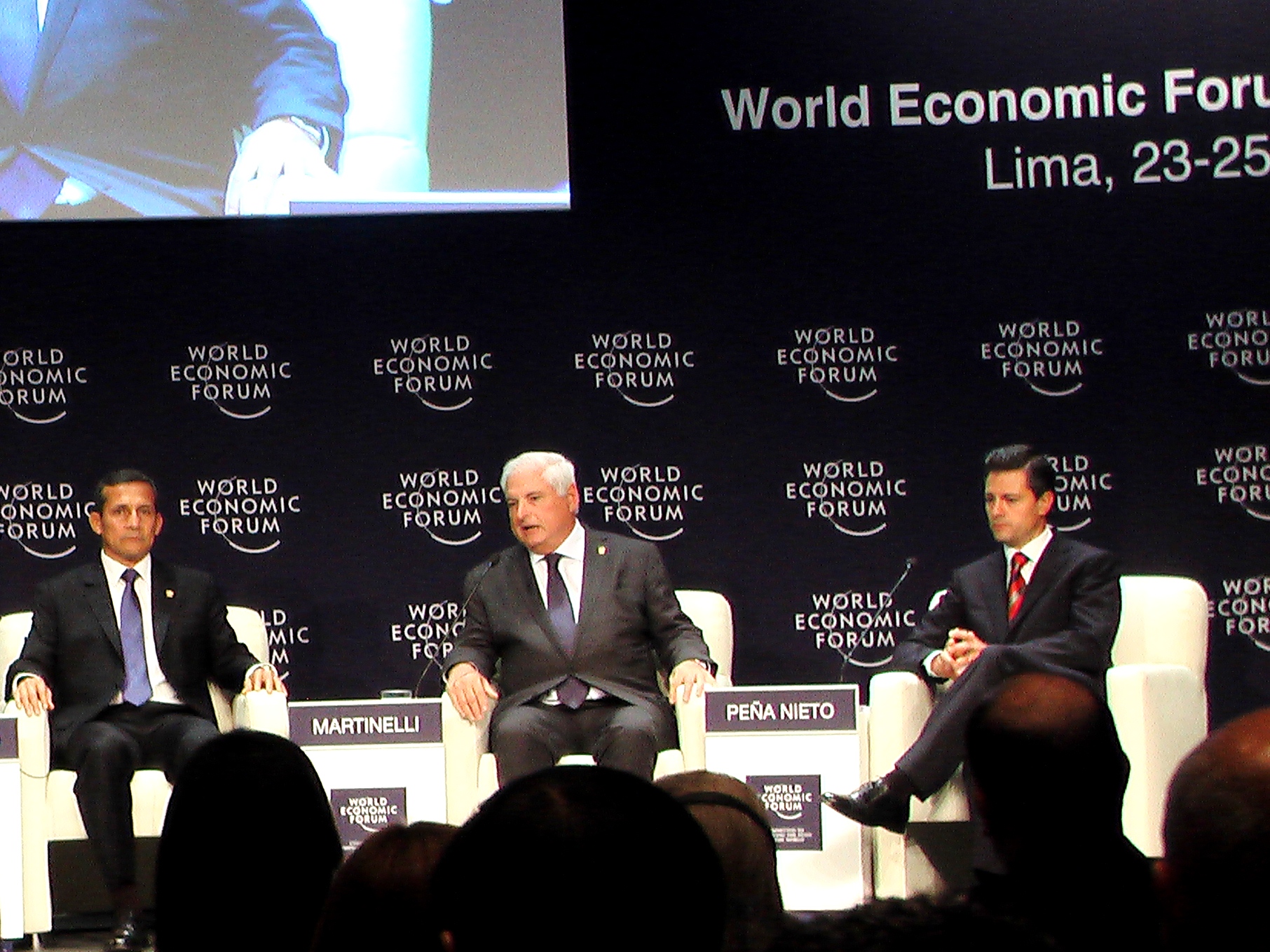 During the session entitled "Infrastructure: A Gateway to the Future," Hosono made a presentation on the topic of the "Integrated and Multi-sectoral Approach to Infrastructure Development." He showcased JICA's comprehensive and multi-sectoral cases of infrastructure development projects in Peru, Brazil, Paraguay, and Bolivia. In other session titled "Building Resilience to Natural Disaster," he went on to introduce the Tiete River Basin Depollution Project in São Paulo, Brazil, in which multiple goals—mitigating flood damage, depolluting river-water, improving water resource management, and providing safe water for inhabitants of upstream areas of the river—were all achieved simultaneously. With these cases, he stressed that the JICA projects have contributed to inclusive and sustainable development in the region.
Hosono, after attending the Forum, commented, "Amid growing interest in Latin America where rich resources and growing economy have flourished, the event witnessed the region's increasing international role, by bringing together leaders from Latin America as well as other countries around the world."

*¹ The World Economic Forum is a non-profit international organization headquartered in Switzerland, established by Swiss economist Klaus Schwab in Geneva in 1971. The Forum has become a venue for discussion on important global issues by engaging business, political, academic, media, and other leaders of society. The Forum's Annual Meeting in Davos, Switzerland is well known among the general public. Besides the meetings, the Forum releases research papers, along with individual members taking initiatives relevant to each field of research.
| | |
| --- | --- |
| Day | April 23, 2013(Tue) - April 25, 2013(Thu) |
| Place | Lima, Peru |