The Japan Society for International Development(JASID)Award winners for 2013 were announced at the 24th Annual Conference of JASID that was held at Osaka University for two days from November 30 to December 1. The article entitled "Emerging Donors from a Recipient Perspective: An Institutional Analysis of Foreign Aid in Cambodia" was selected as a publication award-winning work. It was a co-authored work by: Associate Professor Jin Sato at the Institute for Advanced Studies on Asia of University of Tokyo (then JICA-RI Visiting Fellow); JICA-RI Research Fellow Hiroaki Shiga; Associate Professor Takaaki Kobayashi at the Graduate School of Yokohama National University (then JICA-RI Research Associate); and Associate Professor Hisahiro Kondo of Tokyo International University.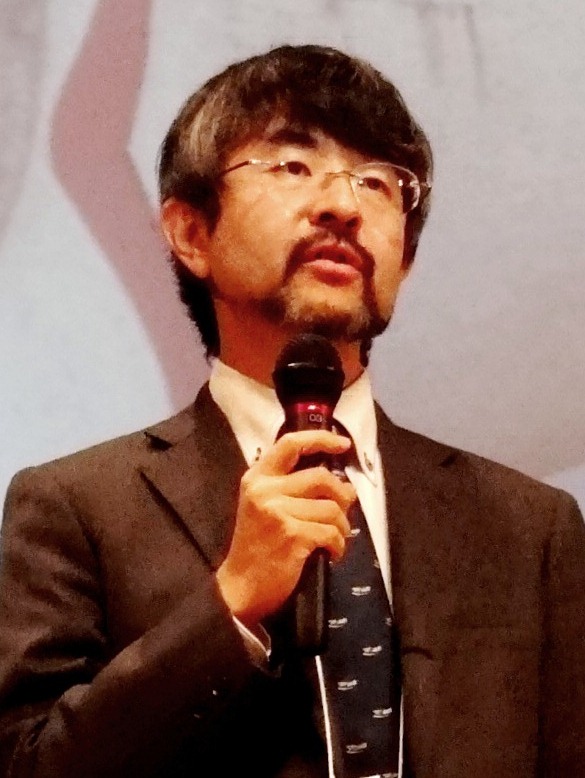 Shiga Research Fellow
The paper published in "World Development," Vol.39, No.12, an international academic journal, was a revised version of a JICA-RI Working Paper No.2 entitled "How Do Emerging' Donors Differ from 'Traditional' Donors?—An Institutional Analysis of Foreign Aid in Cambodia—," which was released in March 2010.
This article was highly appreciated by the award selection committee as a strenuous research that challenged a difficult area—an empirical study on emerging donors whose true state is unclear. In particular, highlighting how Cambodia, an aid-recipient nation, perceives emerging donors, it led to a reconsideration of the donors' role in development from the recipient's perspective, which was considered a significant contribution.
At the award ceremony, Research Fellow Shiga, taking the rostrum on behalf of the co-authors, stated: "One unique feature of our research is that it is a joint work of professional researchers and aid practitioners. This is still a rare case for both parties to co-author an academic work, and thus we understand that this research won a publication award since it was considered as part of 'good practice' in collaborative research between practitioners and researchers. We sincerely hope that this kind of collaborative research will advance further."
| | |
| --- | --- |
| Day | November 30, 2013(Sat) - December 01, 2013(Sun) |
| Place | Osaka University |