On March 10, 2011, a symposium titled "State-building in Conflict-Prone Countries" was organized by JICA-RI in Tokyo, with a total of 150 participants including aid workers and researchers of African area studies. In the gathering, JICA-RI presented the progress of the following research projects: "Prevention of Violent Conflicts in Africa," "State-building in Conflict-Prone Countries," and "Ethnic Diversity and Economic Instability in Africa."
JICA-RI's visiting fellow Yoichi Mine presented his analysis under the title "Inequality and Conflict Prevention in South Africa and Zimbabwe." The research compares South Africa and Zimbabwe in Southern Africa, from three observing points; "horizontal inequalities--HIs" (multi-dimensional inequalities between culturally-defined groups), "choice of political institutions" (centralization or decentralization of power) and "people's perceptions" (people's identity and existence of hostility). Mine pointed out that the condition of racial inequality between the black and the white has improved in both countries, yet a disparity among the black is increasing.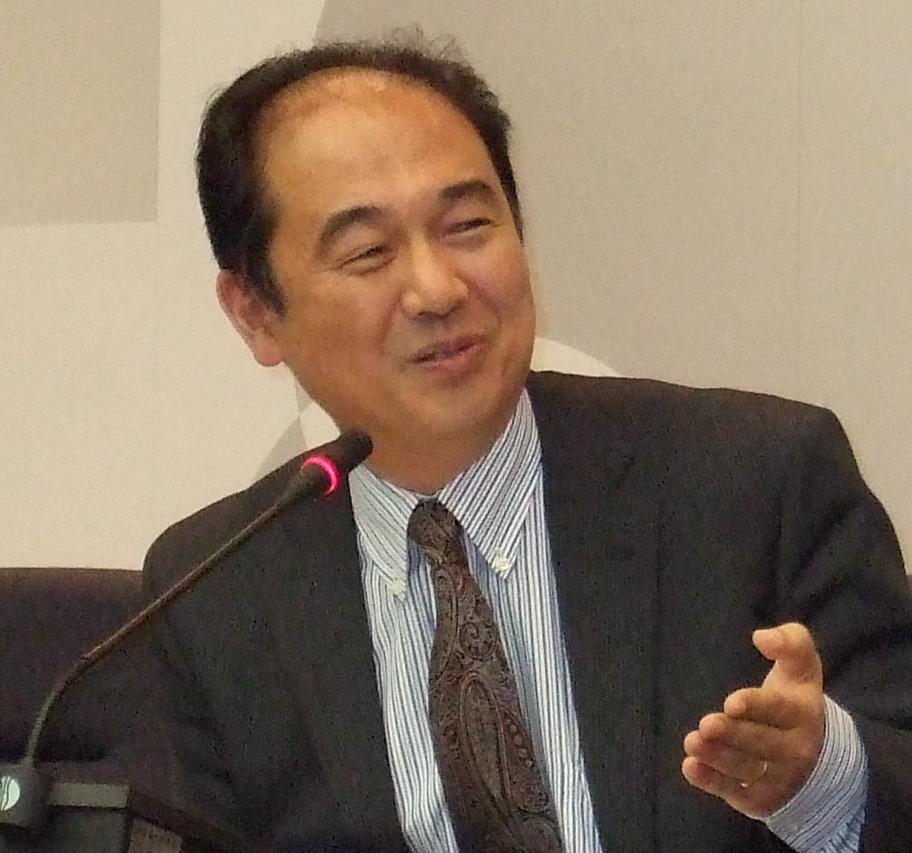 Visiting fellow Yoichi Mine

Coalition government effective for preventing conflicts
The two countries face the same structural problem in terms of HIs but have adopted different political institutions. After the end of apartheid, South Africa formed a coalition government under a power-sharing framework. Later, a single-party government was established by the black-majority ruling party through a free and fair election. On the other hand, Zimbabwe, under a one-party rule, had suffered from repeated occurrences of violent protest at every election. Afterwards, thanks to the mediation of the Southern African Development Community, Zimbabwe shaped a coalition government in 2009. In South Africa, political structure was transformed from power sharing to majoritarianism (majority-ruling system), while Zimbabwe experienced the very reverse. When examining the perception of the people's responses to these political changes in a survey, 78% of South African answered that they feel a sense of national unity more clearly than a decade ago, and 81% of Zimbabwean interviewees welcomed the newly-established coalition government.
With these survey results, Mine concluded, "In a multi-ethnic society, a grand coalition can be an effective measure to avoid conflict. In the long run, it is critical to bridge selection of political institution from the top and development efforts from the bottom."
Political institutions deter ethnic conflicts
Senior research fellow Shinichi Takeuchi reported on "Conflict and State-building in Rwanda and Burundi." The two neighboring countries share common features such as ethnic component ratios, hilly highland location and kingdom-based political structure. And they, both of which experienced tragic genocides rooted in ethnic clash, applied contrasting political systems. In Rwanda, the victor of civil war has long monopolized power. In contrast, Burundi has chosen a formation of power sharing. <Related article> Then question is, how the different political institutions of the two countries have contributed to overcoming ethnic frictions. To find out this, Takeuchi has carried out analyses on the comparison of Rwanda and Burundi.
Takeuchi elaborated further: "Rwandan economy is growing sharply. Part of the reason for this is the improvement of governance, a positive effect brought by power centralization. Yet, there is a concern over widening crack between ethnic groups. Meanwhile, in Burundi, economic stagnation still remains, but thanks to the power sharing structure, the possibility of ethnic conflicts arising from the elite class has become unlikely. In other words, power is dispersed in Burundi, and there are fewer risks for an outbreak of ethnic conflict."
"Karl Marx once argued that economic structure shapes political institution. But in Africa, the opposite can be true. People in power amass wealth. In other words, realization of power sharing in politics helps redress economic disparity. With appropriate political institution designs, we can reduce the risk of violent conflicts," Takeuchi concluded.
Gap between perceived and actual socio-economic inequality
(from left) Mari Katayanagi, Yoichi Mine, Shinichi Takeuchi, Satoru Mikami
Research fellow Satoru Mikami shared the findings of the research "Analyses of Attitude Survey on the General Public's Perception of Conflict." Based on the results of the surveys conducted in Nigeria, Ghana, Zimbabwe, and South Africa, he examined which social class feels socio-economic inequality and what sorts of an economic disparity exist among various ethnic groups in the target countries in reality.
The study revealed a considerable number of cases where people feel a disparity even when it doesn't exist. "A more transparent political institution has a potential of alleviating perceptions of economic disparities" Mikami said. "If we can mitigate perceptions of socio-economic disparities, and weaken the motives for discrimination between ethnicities, there is a good chance that the risk of violent ethnic conflicts can decrease," he added.
* The symposium also had the following presenters:
1) Keiichi Hashimoto, JICA-RI special research fellow ("Problems of Security Restructuring in Republic of Bosnia and Herzegovina")
2) Daisaku Higashi, also JICA-RI special research fellow ("Conflict Recurrence and the Importance of Reconciliation: An Example of Afghanistan")
3) Motoki Takahashi, Kobe University Professor ("Floating Ethnicity and States: Development Efforts in Kenya")
Related Research Area: Peace and Development, Growth and Poverty Reduction
Related Research Project: Prevention of Violent Conflicts in Africa, State-building in Conflict-Prone Countries, Ethnic Diversity and Economic Instability in Africa
Day
March 10, 2011(Thu)

Place
JICA Research Institute
Organizer
JICA Research Institute
Inquiry
JICA-RI Research Program Div.
TEL: +81-(0)3-3269-2357 FAX: +81-(0)3-3269-2054