JICA-RI has been collaborating on a joint research project with the Prof. Joseph Stiglitz-led IPD (Initiative for Policy Dialogue) based at Columbia University since 2008. An on-going research project with IPD, entitled New Perspectives to Industrial Development, was launched in 2014. On February 19 and 20, the second task force meeting of the project was convened at Columbia University in New York.
The authors of the study were invited to introduce the latest findings of their research. About 20 participants, including leading economists, such as Prof. Jose Antonio Ocampo of Columbia University, Prof. Akbar Noman of Columbia University, Prof. Robert Wade of the London School of Economics, Dr. Joao Carlos Ferraz of the Brazillian Development Bank, among others joined the discussion.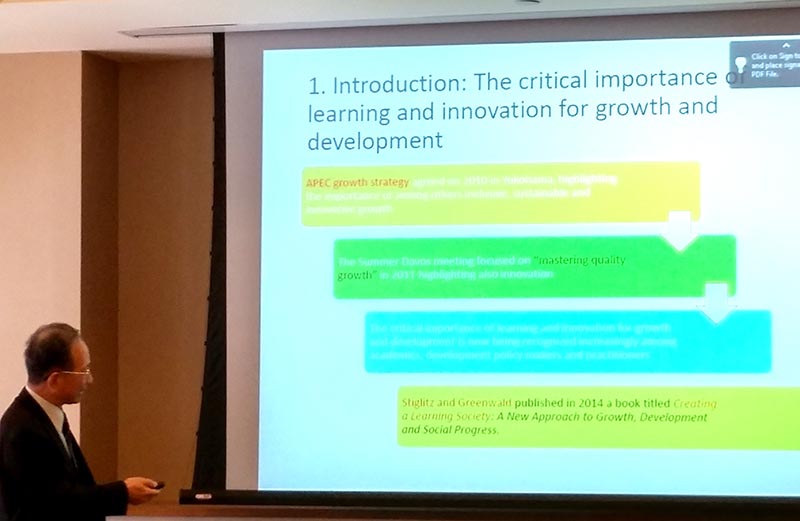 Akio Hosono gave his presentation
Prof. Stiglitz and Director of JICA-RI Ichiro Tambo, in their opening remarks, stressed the importance of this study in the changing global economic environment. In this meeting, participants gave presentations and discussions on a wide range of issues of industrial policy: whether climate change and industrial policy is a tradeoff or compatible and how the Indian Development Bank has contributed to economic growth in India. Prof. Stiglitz emphasized the necessity of discussion on the roles of development banks in industrial growth and effective industrial policy for securing jobs and tackling environmental challenges.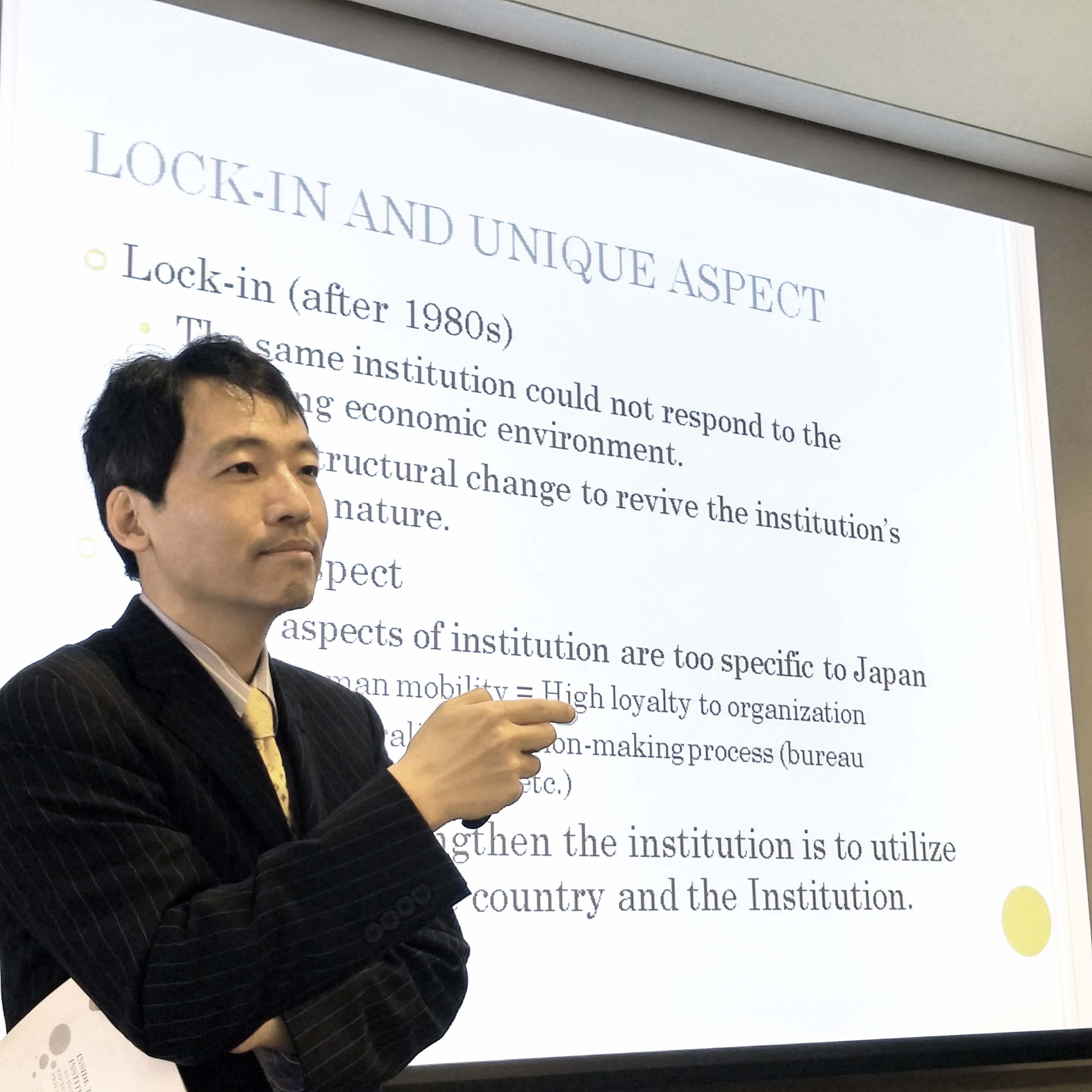 Go Shimada
Akio Hosono, a senior research advisor, gave his presentation entitled Industry: Towards a Learning Society for Inclusive and Sustainable Development. Hosono, drawing on JICA's experiences, underlined the importance of creating a learning society to achieve quality and innovative growth building based on four indispensable pillars: Creativity, Inclusiveness, Resilience and Sustainability. Go Shimada, a senior research fellow, explained how and to what extent Japan's Development Bank played a role in terms of Japanese economic development after World War II.
The final findings of this joint study are expected to be published in a book edited by Prof. Stiglitz in 2015.
| | |
| --- | --- |
| Day | February 19, 2015(Thu) - February 20, 2015(Fri) |
| Place | Columbia University, US |