JICA Research Institute researchers shared the results of education research touching on disability, gender, analytical tools and ensuring quality education for all, at an international conference in Washington, D.C., in March.
Their presentations took place at the annual meeting of the Comparative and International Education Society (CIES) March 8-13 2015. CIES is a major educational academic society, and its annual meetings host researchers in educational development from around the world.
The JICA Research Institute (JICA-RI) researchers talked about work conducted in such countries as Burkina Faso, Cambodia, Mongolia, Nepal, Senegal, Thailand and Yemen.
For the Post-2015 Development Agenda, it is important to provide quality education for all children. JICA-RI, which is carrying out a research project on disability and education, hosted a session entitled "Disability and Inclusive Education for the Post-2015 Agenda Setting."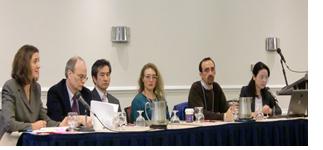 Lead Researcher Takao Yuki, far right,
and Professor Kazuhiro Yoshida, fourth from right
First, Kazuo Kuroda, a professor at the Graduate School of Asia-Pacific Studies at Waseda University and a JICA-RI visiting research fellow, explained the background and methods of this research activity.
Next, JICA-RI research fellow Yuriko Kameyama reported on a case study in Mongolia, where more parents than teachers have a positive view of providing education for disabled children in regular classes.
Diana Kartika, a Ph.D. student at Waseda University and a member of this research project, talked about issues revealed by research activity in Cambodia: the absence of means of access to schools, training programs for teachers and teaching resources.
Next, Miki Sugimura, a professor from the Department of Education in the Faculty of Human Sciences at Sophia University talked about a case study of three schools in Nepal: a model school providing a training program for teachers, a school for the deaf, and a public school accepting many children with disabilities. She shared the findings of analyzed differences in the views of these school systems among parents, principals and teachers.
Lamichhane Kamal, an associate professor at the Center for Research on International Cooperation in Educational Development at the University of Tsukuba and a JICA-RI visiting scholar, talked about the mutual preferences of visually impaired teachers and students. Lamichhane, revealed the analysis results that students are likely to feel affinity with visually impaired teachers by having close interactions with persons with visual impairment around them.
Lastly, Assistant Professor Jun Kawaguchi from the Graduate School of Human Sciences at Osaka University discussed interim research results on sports for the disabled in Thailand, reporting that sports for the disabled can have social and psychological effects not only on disabled individuals, but also people close to them, including their family members.
At the panel discussion entitled "How Understanding Education Systems Can Help to Ensure Learning for All," presented by the U.K. Department of International Development, the U.S. Agency for International Development and the World Bank group, JICA-RI researchers discussed the findings of a research project entitled "Research for Developing Tools of the System Approach for Better Education Results(SABER): A Focus on the Participatory School-Based Management System, Decentralization, and Accountability."
Lead Researcher Takako Yuki and Professor Kazuhiro Yoshida, who is the director of the Center for the Study of International Cooperation in Education at Hiroshima University, introduced a case study that examined the quality and practices of educational systems in Burkina Faso and Senegal, where JICA has provided assistance. The analysis was done by SABER, a program that develops a tool for comparative analyses of educational policies and systems and a database. During the presentation, comments and questions arose in regard to the effective use of the system analytical tool, the relationship to impact evaluation and the necessity of long-term evaluation of the effects of assistance throughout educational systems.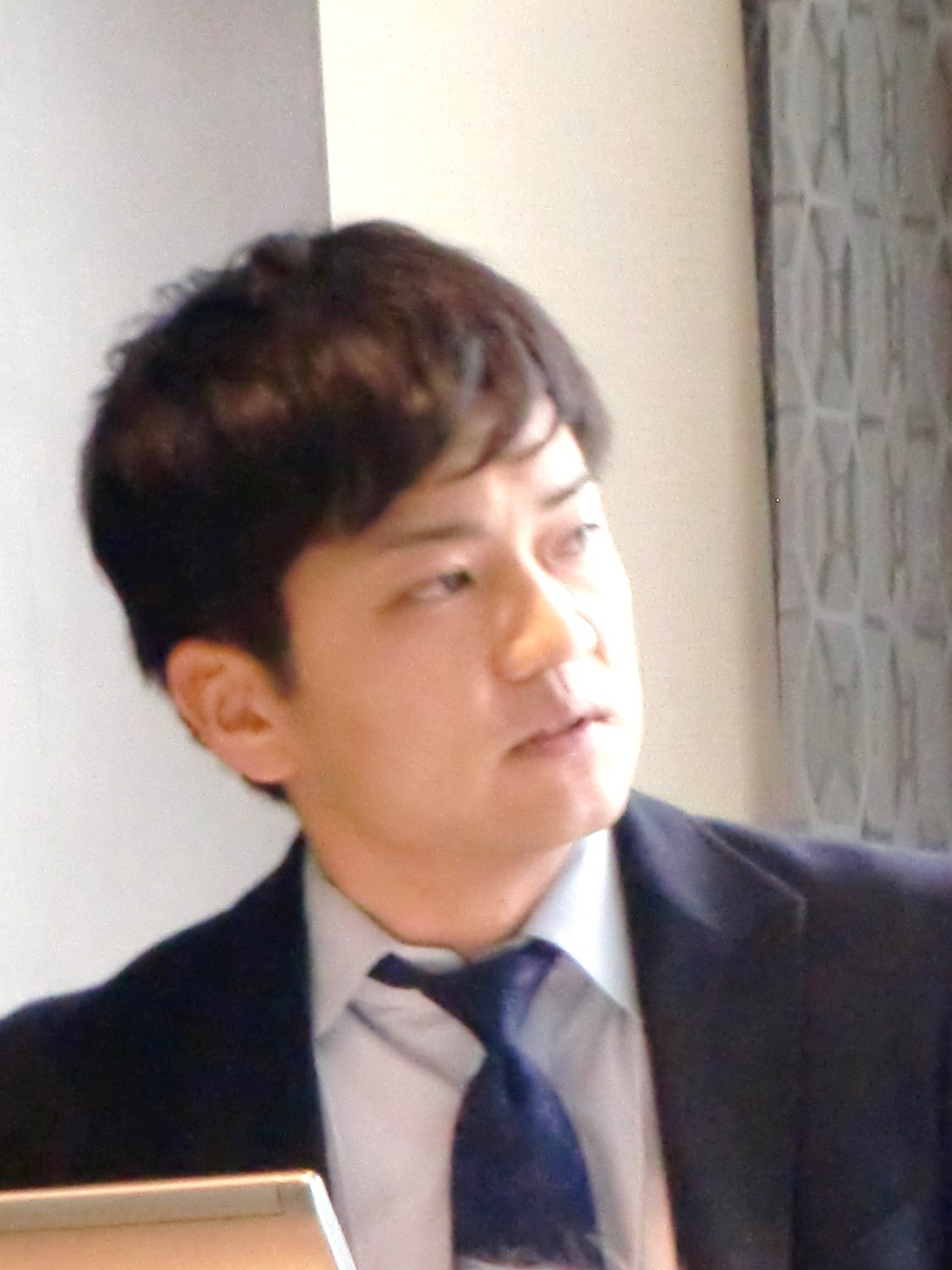 Kengo Igei,
a research assistant
At the session entitled "Leveraging Gender in Education: New Evidence from Cross-Sectional and Longitudinal Studies," Kengo Igei, a research assistant, made a presentation based on the research project entitled "Human Capital Formulation and Gender Equality in Conflict-Affected Islamic States: The Case of Basic Education in Yemen." Low awareness by parents of girls' education is among the obstacles to girls' schooling in developing countries. In the session, Igei discussed the preliminary results of quantitative analyses. According to the findings, parental perceptions of girls' education in rural areas of Yemen is associated with parental perceptions of girls' age of marriage and women's work, the educational level of the parents, and patriarchal characteristics of households. Moreover, such parental perceptions of girls' education are found to be important determinants of girls' enrollment, years of schooling and the completion of primary education.
Researchers who participated in the meeting will use the discussions and feedback from it for their future research activities and to organize the findings.
| | |
| --- | --- |
| Day | March 08, 2015(Sun) - March 13, 2015(Fri) |
| Place | Washington, D.C., U.S. |