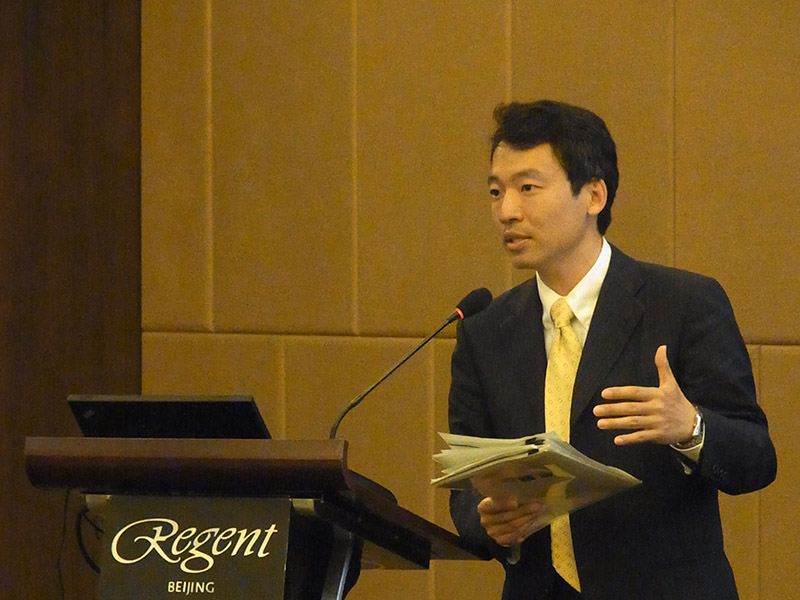 Reserch Program Division Director Go Shimada
"The Asian Approaches to Development Cooperation (AADC)" meeting took place in Beijing, China, from June 27 to 29, jointly hosted by Korea Development Institute (KDI) and The Asia Foundation. JICA-RI Research Program Division Director Go Shimada and Research Officer Akiko Aikawa attended the meeting. Shimada gave a presentation on "Mainstreaming Pro-Poor Growth into Development Cooperation Projects: Planning, Implementation and Evaluation," at Session 6 and also participated in the group discussion that followed.
This meeting is a part of the dialogue series that KDI and the Foundation started to deepen the discussions on the development effectiveness raised at the 4th High Level Forum (HLF-4). The objectives of this dialogue include 1) clarifying the current situation of the project operations by Asian development partners, 2) providing Asian partners' views to the post-Busan international dialogue on aid effectiveness and architecture 3) promoting mutual understanding and cooperation between and among Asian development partners, traditional donors and recipient countries, and 4) eliciting specific policy recommendation from Asian partners on agendas of Pro-Poor Growth. KDI and the Foundation will publish a book based on the dialogues including the reflection from this meeting.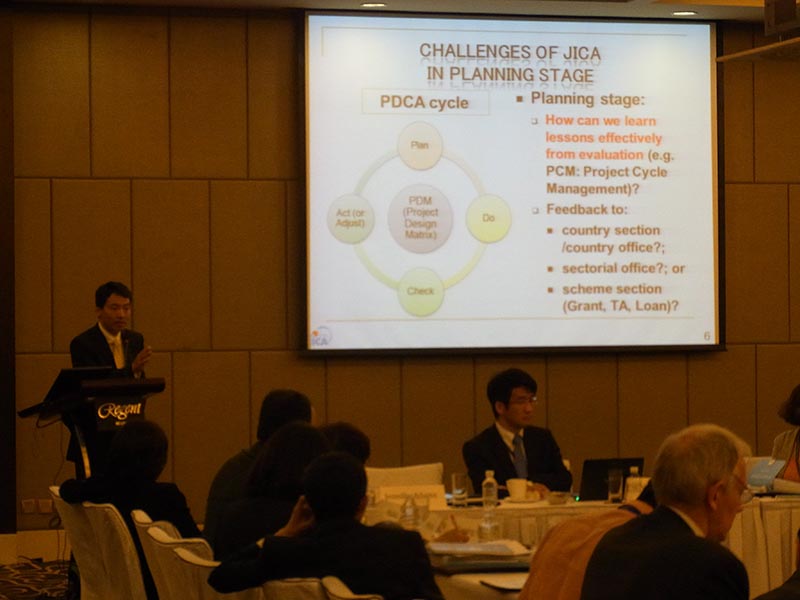 The participants included researchers and practitioners from China, South Korea, India, Malaysia, Thailand, Singapore, Sri Lanka, Indonesia, Cambodia, Laos and the Philippines. The participants shared their nations' foreign-aid strategies and domestic approaches to Pro-Poor Growth. The strategies to assist Pro-Poor Growth by USAID, AusAID and others including JICA were also introduced, followed by a lively question-and-answer session. JICA-RI will continue to build a network among Asian researchers, with taking these opportunities.