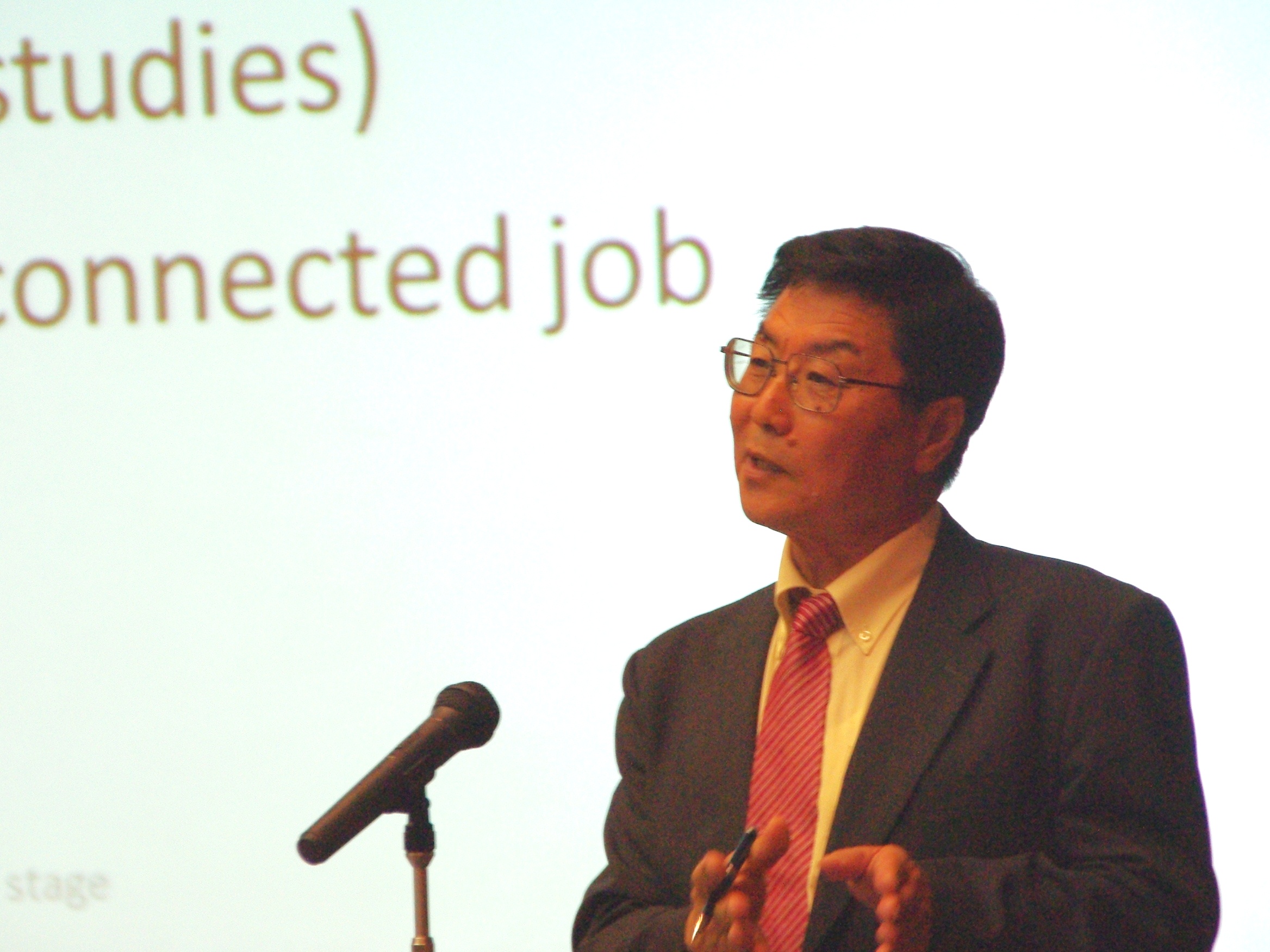 Prof. Otsuka
JICA Research Institute hosted a seminar on the World Development Report (WDR) 2013 on September 19, prior to 2012 Tokyo Annual Meetings of the International Monetary Fund and the World Bank Group. The Institute invited Keijiro Otsuka, one of the core team members of the Report, and professor at the National Graduate Institute for Policy Studies (GRIPS).
Jobs are a critical concern across the globe, propelled by the joblessness among the young in the Arab world that is said to have contributed to the Arab Spring and global financial turmoil since 2007 in both developed and developing countries.&nbsp
Prof. Otsuka said: "With the theme of Jobs, the report examines this concept from a viewpoint of living standards, productivity growth, and social cohesion, beyond the labor market." He also explained some background behind the choice of this theme, along with the current situations of developing countries and its relevance to the developed world.
During the question-and-answer session, questions centered on the employment situation in developing countries including those in Africa. The participants discussed on the importance of agro-technology transfer and its dissemination of this knowledge for subsistence farming in sub-Saharan African countries, as well as the need of technical training in those countries.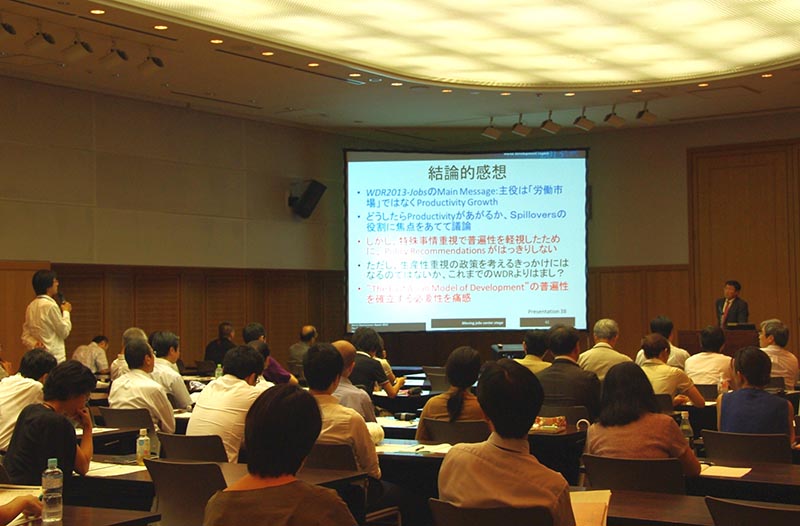 Discussion Period
The report consists of nine chapters broken into three parts: "Jobs are transformational"; "What are good jobs for development"; and, "Policies through the job lens." The report also raises some of the important pressing policy-related questions, such as Growth strategies or jobs strategies? and Can entrepreneurial be fostered?
In Chapter 6 of the report, "Diverse job agendas," a typology of job challenges is introduced. Prof. Otsuka pointed out that the apparel industry in Bangladesh where urbanization is under way is a case of success of a thriving "East Asian type" industry. JICA-RI will host a seminar based on this case study at the IMF and World Bank Group Tokyo Annual Meetings.
| | |
| --- | --- |
| Day | September 19, 2012(Wed) |
| Place | JICA-RI, Tokyo |