An international conference titled "Inclusive Growth and Development Cooperation: Experiences and Lessons from Asia," co-hosted by Korean Development Institute (KDI) and The Asia Foundation, took place in Seoul, Korea from October 31 to November 1. JICA-RI Research Program Division Director Go Shimada attended the conference, giving a presentation with a theme of "Development Cooperation Approaches to Inclusive Growth" in Session 5.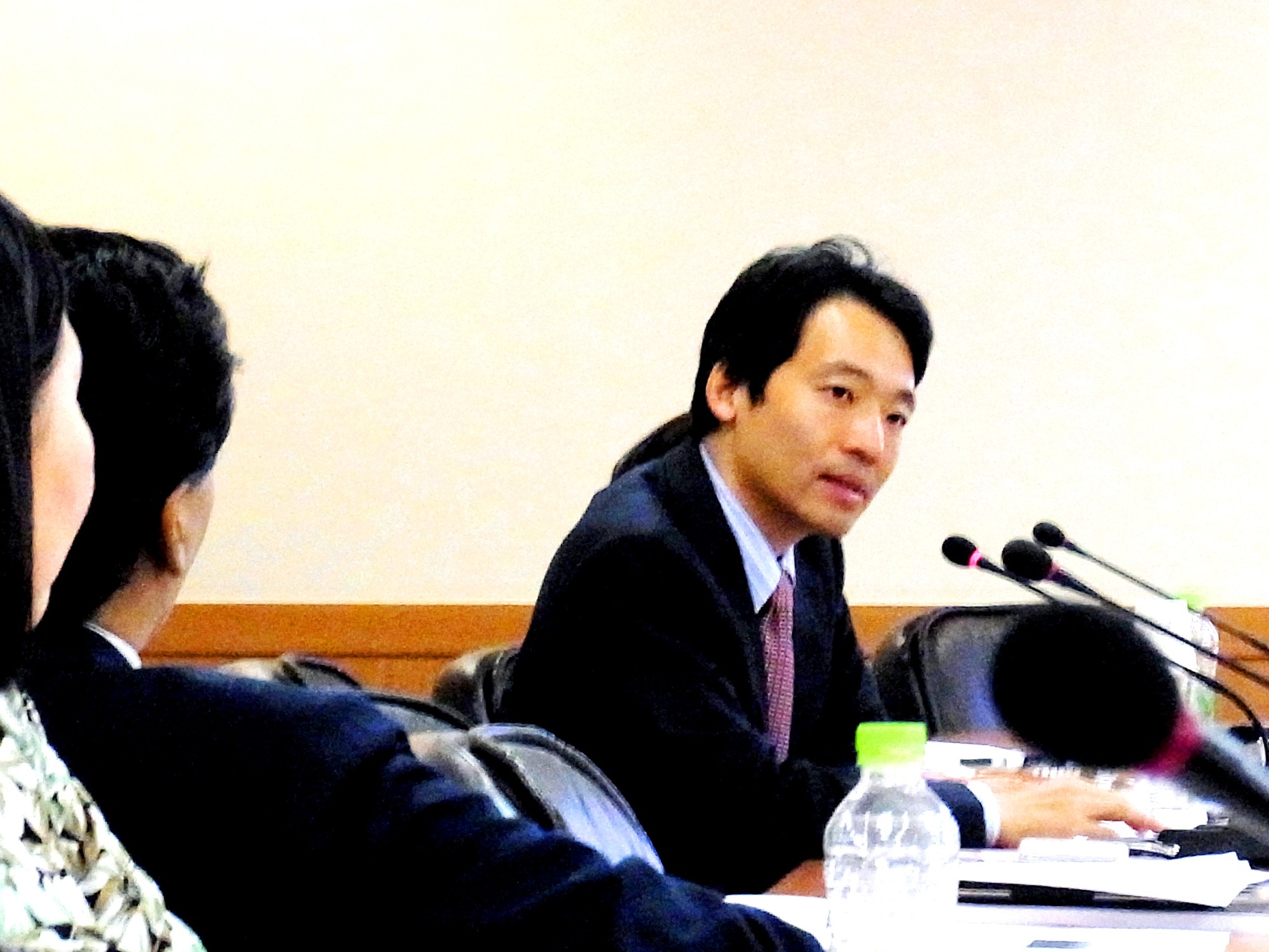 Go Shimada
Research Program Division Director
In this session, Professor Wajjwalku Siriporn of Thammasat University serving as moderator, Shimada and Dr. Adrian Ng'asi, international economist from USAID, gave presentations on their respective organizations' approaches for Inclusive Growth. At the discussion followed after the presentations, a lively exchange of opinions was held especially on the balance between growth and inclusiveness and the evaluation of the role of infrastructure.
This meeting is part of the dialogue series initiated by KDI and the Asia Foundation to deepen the discussion on post-Busan development effectiveness. The participants included researchers and practitioners from the U.S., China, South Korea, India, Malaysia, Thailand, Cambodia, Indonesia, and the Philippines. The objectives of this dialogue included 1) clarifying the current situation of the project operations by Asian development partners, 2) providing Asian partners' views to the post-Busan international dialogue on aid effectiveness and architecture 3) promoting mutual understanding and cooperation between and among Asian development partners, traditional donors and recipient countries, and 4) eliciting specific policy recommendation from Asian partners on agendas of Pro-Poor Growth. KDI and the Foundation will publish a book based on the outcomes from the series of dialogues including this meeting.
This conference was held to continue the discussion at the previous one at Beijing in June this year as "Authors' Workshop," where the results of these two conferences would be compiled into a book. Hereafter, each author will revise the manuscript and proceed to publish this book.
JICA-RI will continue to build up a network among East Asian researchers, with taking these opportunities.