On November 16, JICA-RI organized a workshop to discuss "Quality of Growth" in cooperation with the Institute of Development Studies (IDS) of University of Sussex in the United Kingdom (UK) and the French Development Agency (L'Agence Française de Développement: AFD). This workshop has been prepared and organized since Professor Lawrence Haddad, Director of IDS, visited JICA-RI on March 8 this year.
IDS, though it has been an independent research institute since its foundation in 1966, has had a great impact as brains on the UK Department for International Development (DFID), the international organizations and the governments of developing countries. IDS's specialty is said to focus on research on human and social development as well as on development policy that centers the poor.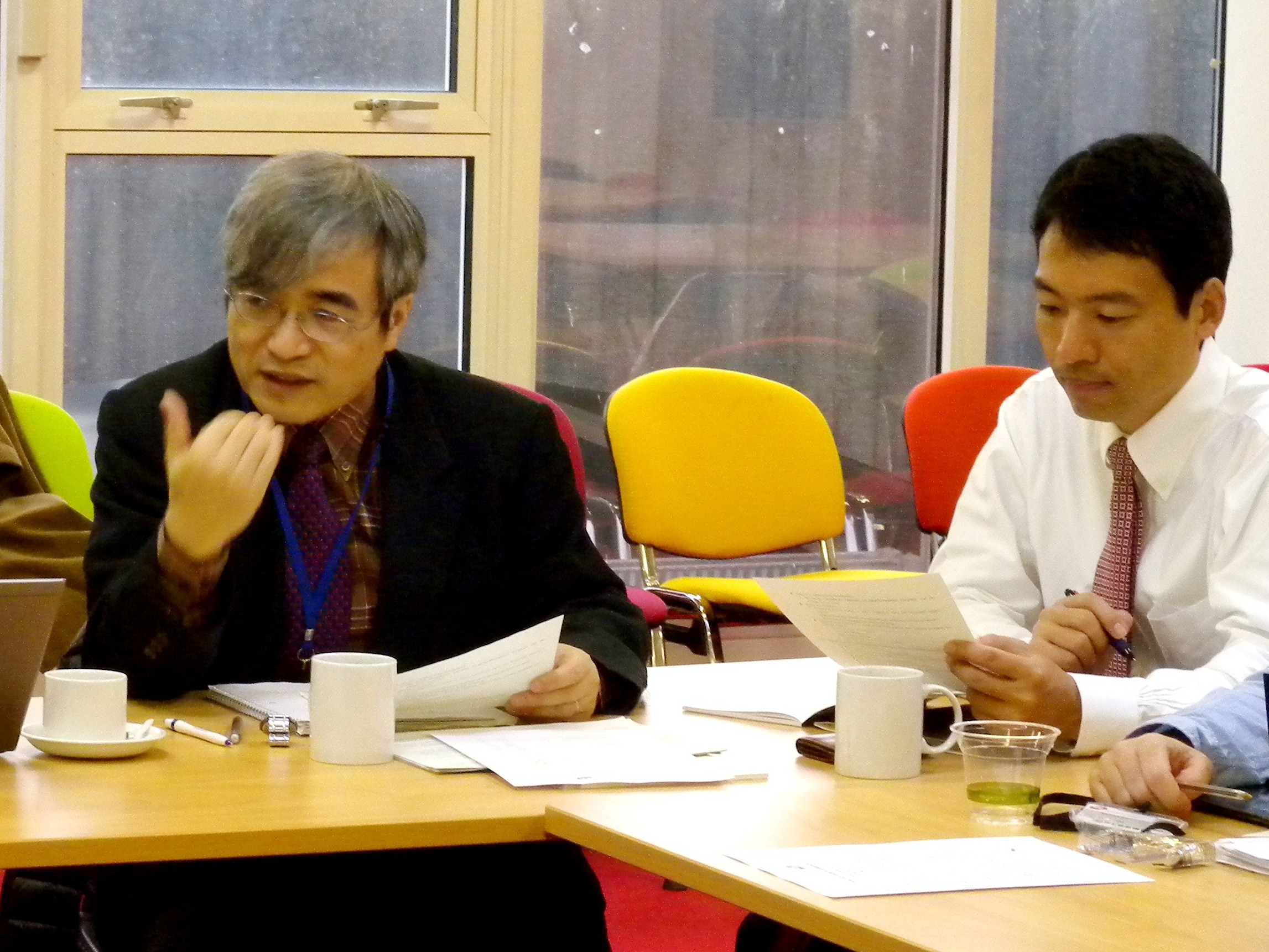 Kato JICA Senior Special Advisor (left)、
Shimada JICA-RI Research Program
Division Director(right)
In this workshop, participants discussed the definition of "Quality of Growth" and important agendas to achieve it, giving presentations on their respective research topics. They covered a wide range of themes: poverty, inequality, nutrition, environment, use of natural resources, tax system, governance, industry, employment and sustainable growth.
From JICA, Senior Special Advisor Hiroshi Kato and JICA-RI Research Program Division Director Go Shimada gave presentations, laying out issues such as the difference of "Quality of Growth" from "sustainable growth" and "inclusive growth" with JICA's experiences and project cases. Later, the Chief Representative of JICA UK Kimiaki Jin and JICA-RI Research Officer Ippei Tsuruga also joined a panel discussion with other participants of the workshop.
This workshop served as a great opportunity for all the organization members to share their views and opinions on "Quality of Growth."
| | |
| --- | --- |
| Day | November 16, 2012(Fri) |
| Place | University of Sussex, England |