The International Conference entitled "Building Evaluation System for the Knowledge Sharing Program (KSP)" was held in Seoul, South Korea on March 21 and 22. JICA-RI Research Associate Eiji Kozuka was invited to the Conference to give a presentation on JICA's impact evaluation.
The Korea Development Institute (KDI) convened the Conference to share expertise and contribute to the rising demand of evidence-based evaluation. The two-day event brought together more than 400 attendants, including: Vice Minister of the Ministry of Strategy and Finance of South Korea, diplomats, KDI, the Korea International Cooperation Agency (KOICA) and the press. Ten researchers and evaluation specialists from JICA, the World Bank, OECD, USAID, German Society for International Cooperation (GIZ), and universities gave presentations, discussing the significance of impact evaluations, development of evaluation methods, and sharing their experiences.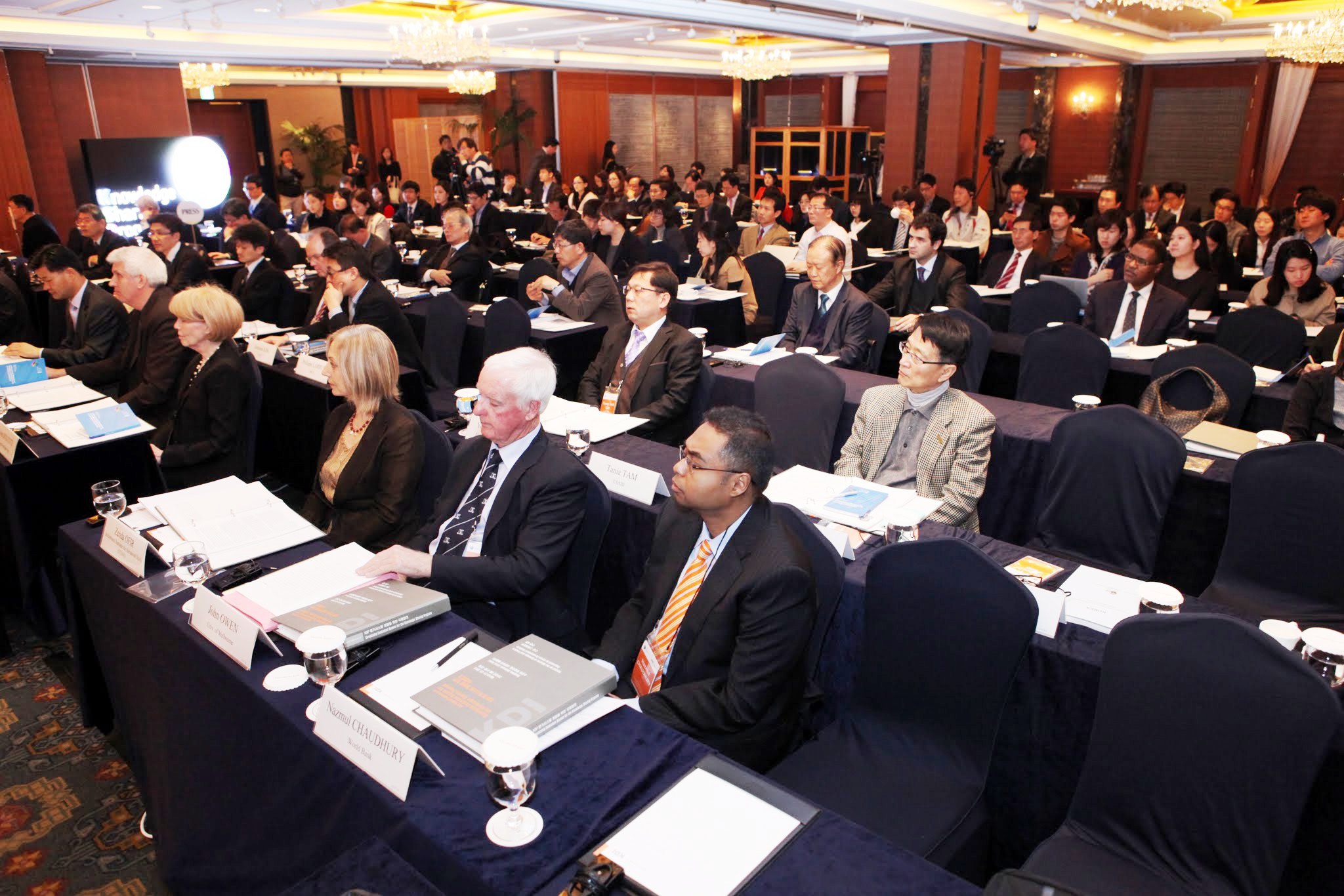 In Session 3 with a theme of "Practical Challenges in Impact Evaluation: Experience from JICA," Kozuka presented JICA's efforts on impact evaluation since 2006: an outline of the impact evaluation on the School for All Project in Burkina Faso and Niger; practical challenges in conducting impact evaluations; and hint for impact evaluation of KSP. He stressed the need for practitioners and researchers/evaluators to discuss thoroughly evaluation design in order to draw out useful lessons from the impact evaluation.
During session 2 entitled "Practices of Impact Evaluation: Theory and Reality," Kozuka commented, as a discussant, on GIZ's evaluation model and method for sharing evaluation results, along with JICA's knowledge sharing approach.
A number of the presenters at the Conference voiced their opinions that what is important in impact evaluations is to clarify factors for each project's success, rather than to explore if a project per se is successful or not.
| | |
| --- | --- |
| Day | March 21, 2013(Thu) - March 22, 2013(Fri) |
| Place | Soul, Korea |