On June 18, JICA-RI Deputy Director Naohiro Kitano and Mr. Takenori Nasu, Deputy Assistant Director at Operations Strategy Department of JICA, attended the China-DAC (Development Assistance Committee) Study Group Roundtable discussion on "Effective Development Co-operation: Drawing Lessons from Agricultural Development in Africa." The OECD-DAC and the International Poverty Reduction Center in China (IPRCC) co-hosted the event, where Chinese government officials as well as donor representatives discussed agricultural cooperation with Africa.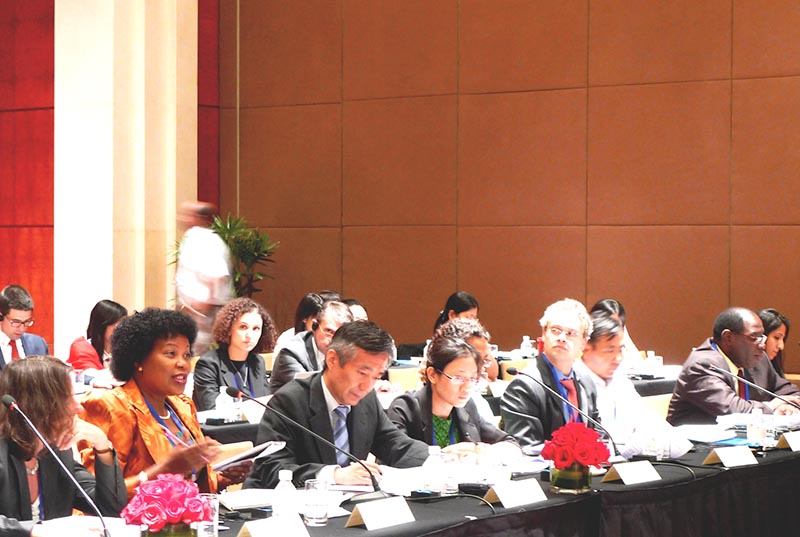 Deputy Director Kitano (front row, third from the left)
at The China-DAC Study Group Roundtable
The event aimed to enhance mutual understanding on China's and some DAC members/observers' international support for agriculture development, drawing on the findings from the joint study visits that the Study Group organized to Tanzania and Zimbabwe.
Deputy Director Kitano chaired the session entitled "Good practices to improve the delivery of international development co-operation," where participants debated the different approaches among donors, as well as the importance of recipient countries' choice of donors based on the comparative advantage. Kitano expressed his view, "African participants gave a significant contribution to the discussion, and the ownership of the recipient countries was well emphasized."
On the following day, Kitano and Nasu participated in the seminar that Tsinghua-Carnegie Center for Global Policy and the United States Agency for International Development (USAID) jointly organized. The seminar entitled "Approaches to Development Assistance and Collaboration: Perspectives from China, OECD, and Africa" assembled donor members, university officials and students. Kitano, as one of the speakers, outlined the Japanese government's commitment to TICAD V and also introduced the KAIZEN approach in Ethiopia as an example of the JICA's technical cooperation projects in Africa. He stressed that to share and exchange information and experience between Japan and China at the field level will gain in importance since China already started its support to the fields such as corridor development that Japan will focus on in the future.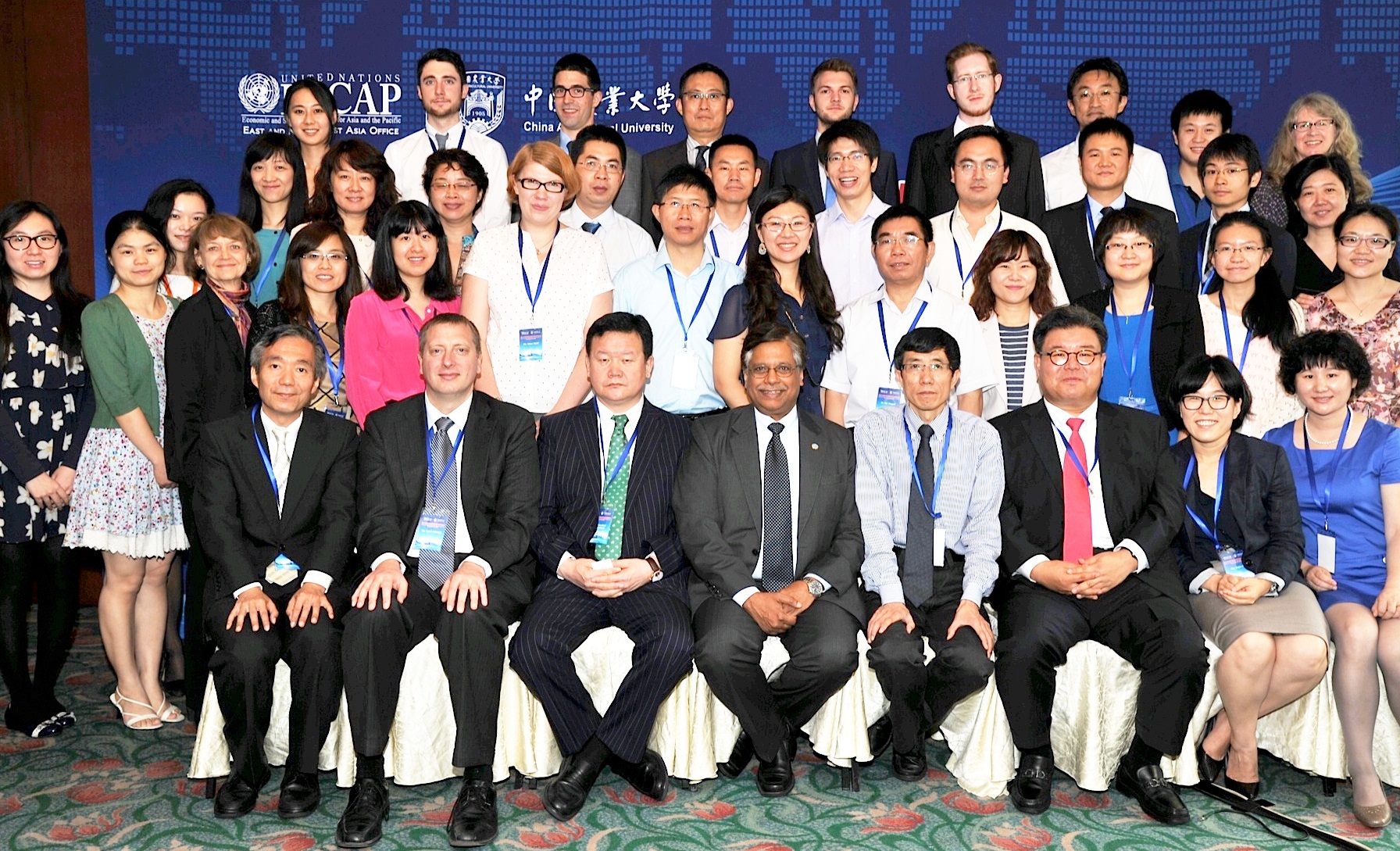 "North-East Asian Development
Cooperation in Post 2015"
On June 20, the two JICA representatives also attended the seminar on "North-East Asian Development Cooperation in Post-2015" also held in Beijing. It was organized by the United Nations Economic and Social Commission for Asia and the Pacific (UNESCAP) East and North-East Asia (ENEA) Office in cooperation with China Agricultural University.
Given the growing importance of the countries in ENEA that provide over 20 percent of the world's ODA and FDI developing funding, the seminar aimed to: review the experience and the recent trends in the field of development cooperation among the traditional donors, partner countries and emerging countries; and further develop strong partnerships in the region. The event brought together donor officials, researchers and experts from North-East Asia.
In the session entitled "Development cooperation trends, actors, policies in North-East Asia," Kitano gave a speech on a wide range of JICA's initiatives focusing on post-2015 priority issues, along with JICA's experience in promoting South-South cooperation through triangular cooperation. He also served as a panelist in the final session on "Bridging national, regional and global efforts."
| | |
| --- | --- |
| Day | June 18, 2013(Tue) - June 20, 2013(Thu) |
| Place | Beijing, China |