On September 24, JICA-RI organized a seminar entitled "Challenges in Development Assistance: Research Capacity Building and GDN," at JICA Ichigaya Building, inviting GDN President Pierre Jacquet, former Chief Economist of the French Development Agency (AFD), as a speaker.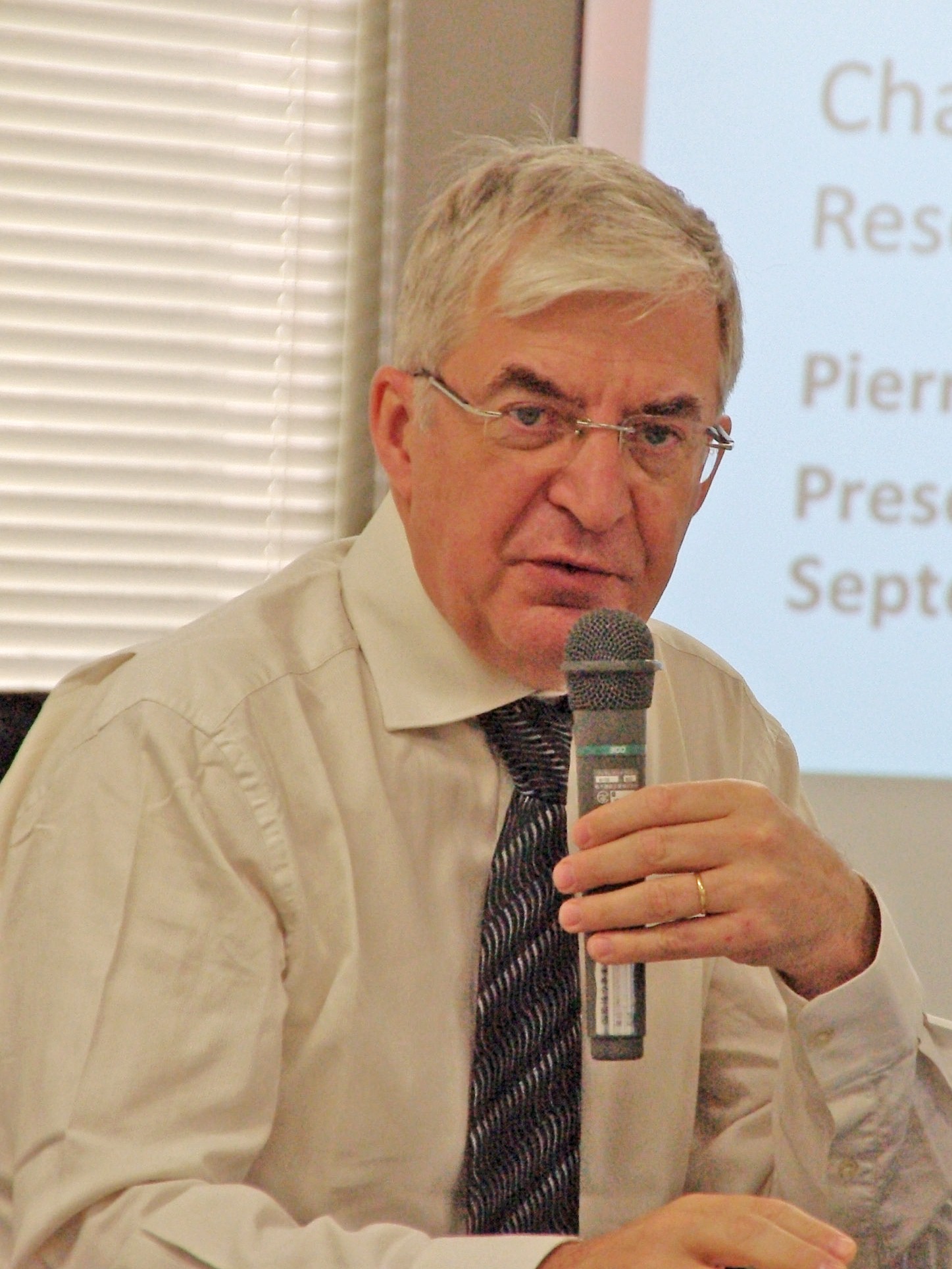 GDN President
Pierre Jacquet
Global Development Network (GDN), starting in 1999 under the leadership of the World Bank, is a network hub to connect researchers and research institutes worldwide. Acknowledged as an international organization in 2008, it works in collaboration with 11 regional network partners. GDN-Japan is one of them, and JICA-RI hosts as its hub institution.
In his presentations, Professor Jacquet drew on his experience at AFD and GDN using evidence-based analysis. Highlighting the importance of local ownership and knowledge, he stressed the need to develop collaboration and communication between researchers and policy-makers, along with enhancement of research capacity building in developing countries, in order to produce good quality of decision-making in development policies.
Subsequently, Professor Jacquet showcased a few key approaches of GDN: fostering researchers' connective capacity of research skills with policy-making; training high-performing researchers and building the research capacity of the general public in developing countries; and strengthening capacity and research quality. He continued to explain that in collaboration with 11 regional networks, GDN has supported to date 3,660 researchers in developing countries through research competitions and projects at global and regional networks.
Lastly Professor Jacquet touched on the challenges facing GDN such as: funding for research capacity building; monitoring and evaluation of research capacity building; and development of productive collaboration between policy-makers, civil society, media and researchers.
In a Q and A session that followed the presentation, participants from JICA-RI and other Japanese think-tanks actively exchanged views including: expecting GDN to strengthen the research capacity of developing countries, as well as requiring further commitment to linking researchers in developed countries with those in developing countries through partnerships. The question such as GDN's efforts toward capacity building of researchers with disabilities and mainstreaming disability was also raised.
MOVIE COMMENTARY
・Pierre Jacquet / President, Global Development Network
| | |
| --- | --- |
| Day | September 24, 2013(Tue) |
| Place | JICA Ichigaya Building |