On November 21-22, JICA and GRIPS organized a policy forum on leadership and organizational management at the GRIPS campus, as part of their joint study project on leadership and organizational management in Southeast Asia. Shedding light on the policy issues that have been complicated in association with the growth of the Asian region, this event aimed to discuss extensively on effective measures for solving policy challenges with focus on leadership, organizational management, and open innovation.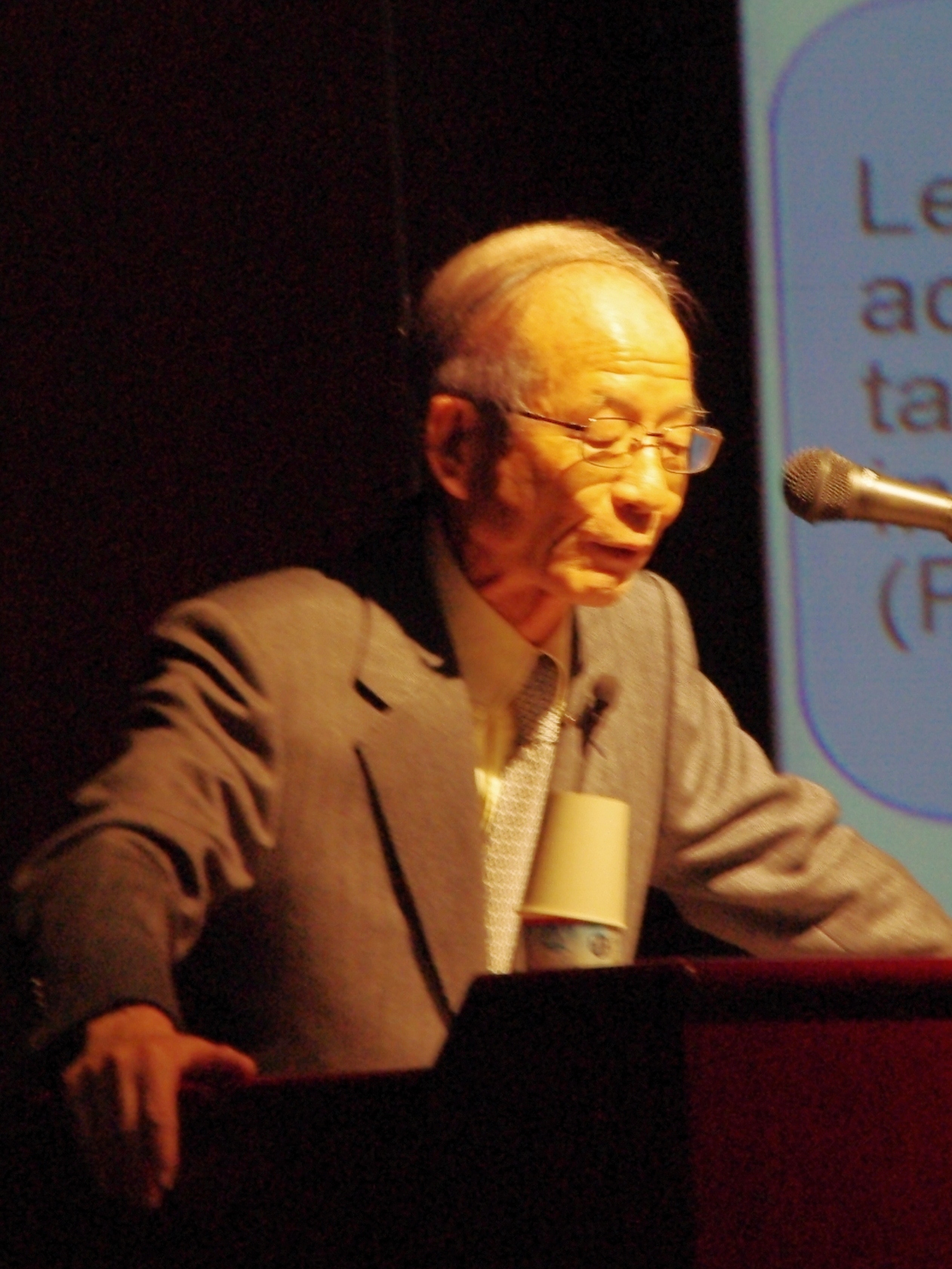 Prof. Emeritus
Nonaka
On November 21, the forum commenced with opening remarks by Professor Takashi Shiraishi, President of GRIPS. On the subject of leadership and management in Asia, the representatives of Japan and the four ASEAN states—Indonesia, Thailand, the Philippines, and Vietnam—presented the administrative reforms of their respective countries, discussing key issues including policy innovation, and organizational capacity.
On November 22, a public forum to commemorate the 40th Year of ASEAN-Japan Friendship and Cooperation was held on the theme of "Innovating Policies to Open the Future of Asia; A Paradigm Shift on Administrative Reforms.&rdquo
Dr. Akihiko Tanaka, President of JICA, stated in his welcoming speech that Japan and ASEAN members have long been collaborating to tackle the challenges in Asian region. He also emphasized the importance to strengthen the capacity of governments to introduce innovative policies for coping with confronting pressing issues; as Japan is currently facing unprecedented policy issues due to an aging and shrinking population while ASEAN countries are trying to determine how to respond to increasingly intense national disasters, and how to balance rapid economic growth. President Tanaka concluded his remarks by hoping that this forum would be an opportunity for sharing knowledge, experience, and innovative ideas among ASEAN countries and Japan.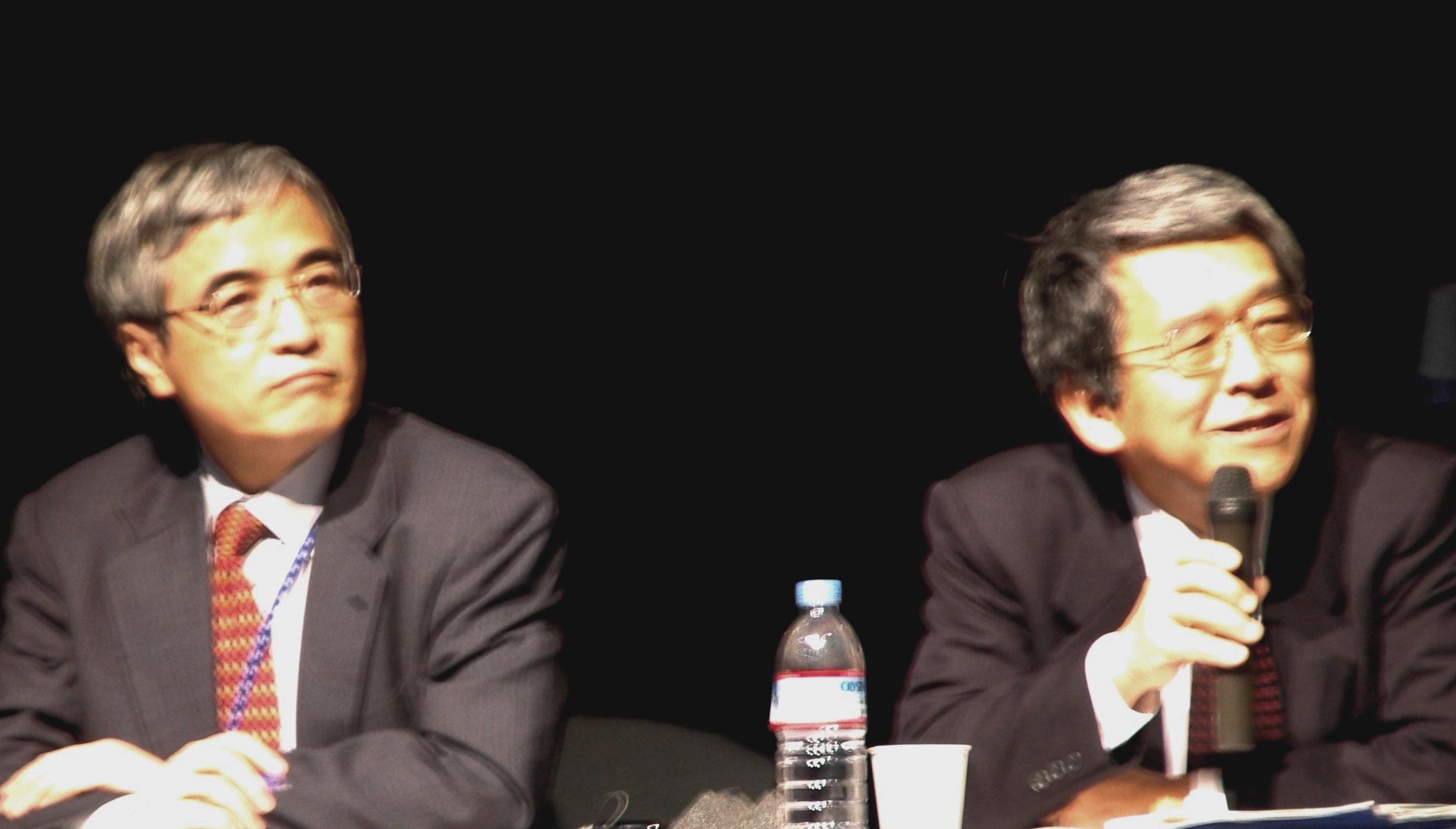 Director Kato(left), Professor Horie(right)
Subsequently Professor Emeritus Ikujiro Nonaka of Hitotsubashi University gave a keynote presentation entitled "Wise Leadership for Knowledge Society." In his speech, he pointed out the qualifications for good leaders and the importance of practical wisdom, with showcasing various examples. Two panel sessions followed his presentation.
Professor Emeritus Nonaka led the discussion with two panelists in Session 1 on the theme of "Foster Wise Leadership to Inspire Organizations and Communities." First Mr. Mom Rajawangse Disnadda Diskul, Secretary General of Mae Fah Luang Foundation under the Royal Patronage of Thailand, gave a presentation on environment-friendly and independent sustainable development, with an example of an agricultural project in northern Thailand. Secondly Professor Ta Ngoc Tan, President of the Ho Chi Minh National Academy of Politics and Public Administration of Vietnam, introduced a human resources development program in view of Professor Nonaka's idea, drawing on a state-owned mobile phone company as an example of good practice in Vietnam. In this session, the definition of "good leaders" was presented as those who listen to others' opinions, make others think, and possess practical wisdom.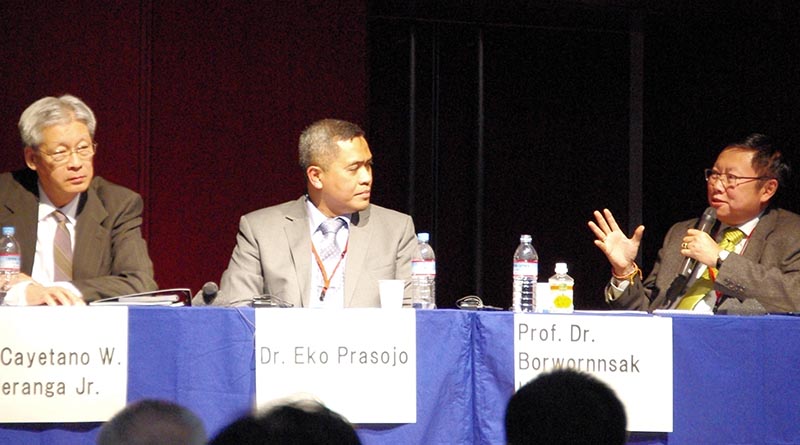 Dr.Cayetano W. Paderanga(left),
Dr. Eko Prasojo(center),
Dr. Borwornsak Uwanno(right)
The following Session 2 on the theme of "Accelerate Open and Inclusive Policy Innovations" was moderated by Mr. Hiroshi Kato, Director of JICA-RI (Vice President of JICA). Dr. Cayetano W. Paderanga, Chairman of the Development Academy of the Philippines, Dr. Eko Prasojo, Vice Minister of the Ministry of State Apparatus and Bureaucratic Reform of Indonesia, and Dr. Borwornsak Uwanno, Secretary General of King Prajadhipok's Institute of Thailand, introduced the policies which each government agency has engaged in; the three panelists presented the status of administrative reform initiatives in their respective countries and the other efforts. Professor Masahiro Horie, Director of the Executive Development Center for Global Leadership of GRIPS, in response to their presentations, appreciated their different policies and institutional reform initiatives suited for each country.
| | |
| --- | --- |
| Day | November 21, 2013(Thu) - November 22, 2013(Fri) |
| Place | GRIPS, Tokyo |