From September 12 to 21, Suguru Miyazaki, research fellow of JICA-RI visited two islands of Indonesia , Lombok and Sumbawa, located east of Java Island, to conduct a survey on rural villages. The survey is part of JICA-RI's ongoing research project "Empirical Study of Growth and Poverty Reduction in Indonesian Farms: The Role of Space, Infrastructure and Human Capital and the Impact of the Financial Crisis." Professor Yasuharu Shimamura of Ritsumeikan University also joined this field survey as a research member.
In 2007 and 2010, the research team carried out a survey covering rural villages in seven Indonesian provinces with different climates, and interviewed 2,200 households, using questionnaires on various aspects of peoples' daily lives. With all the data including that of 2010 ready, the team has been working on an analysis of the changes that occurred in their lives between 2007 and 2010, and this has brought up the following questions:

1) Income and consumption had generally increased in Indonesia, but growth of some households were far more rapid. What are the characteristics of those rapidly-growing households?

2) In case of external shocks such as floods and droughts, it is normally assumed that the decrease in crop yields and supplies will work to boost agricultural produce prices. However, the data shows that the prices have not increased in villages with irrigation facilities. Why?
These questions prompted Miyazaki to carry out follow-up interviews on selected households in Indonesia for a more accurate and in-depth analysis.
The research team surveyed 11 villages in the province of Nusa Tenggara Barat, which has one of the lowest income levels and is considered majorly vulnerable to floods and droughts among the seven target provinces. Having interviewed 14 agricultural and fishing households, as well as local government officials and village chiefs, Miyazaki's team found that the key to growth may lie in the excess labor within a household, which can contribute to raise the income by getting engaged in non-agricultural jobs like retail business and motorcycle delivery service. Besides, even in the remotely located islands with inefficient roads, adequate irrigation facilities might be able to keep sufficient agricultural production, which possibly mitigates the effects of external shocks including rising global food prices, the team presumes. It is also necessary to investigate how the effects of floods and droughts are correlated to the installation of irrigation facilities. Miyazaki and research members will examine such topics through further data analysis.
The interviewees shared many other issues they face, ranging from poor access to low interest government loans, rampancy of illegal and ecologically-harmful fishing with explosives, to deterioration of old irrigation facilities which are damaged by high tides and floods.
Miyazaki observes that the survey results helped confirm the pressing needs for productivity improvement by building infrastructures including irrigation facilities and roads, and for the institutional reforms in fields of finance and resource management.
As an interim report of this research project, Miyazaki and Prof. Shimamura gave a presentation under the theme of "The Economic Growth of Indonesian Farms and its Benefits: A Study from a Pro-Poor Growth Perspective" at the 22nd fall conference of the Japan Society for International Development, which took place in Nagoya, Japan on November 26-27.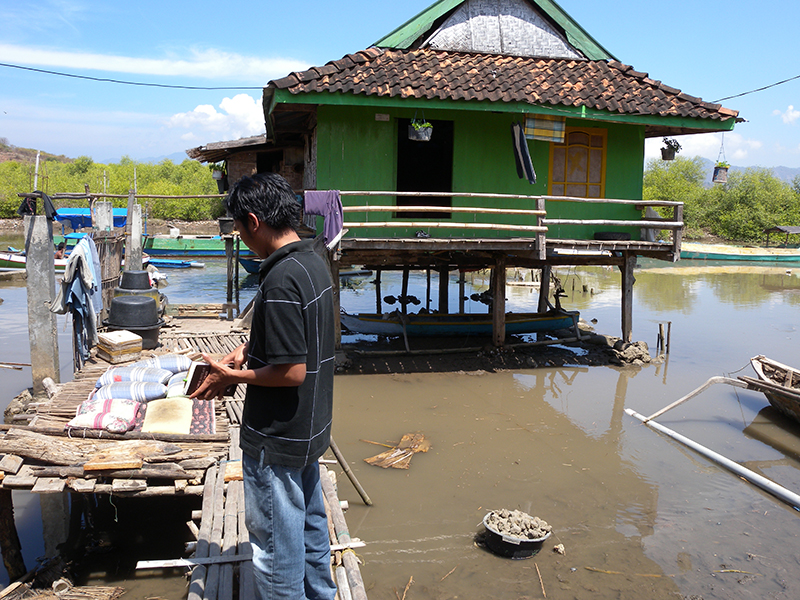 Bugis village -- Houses are high-floored against tidal waves but remain fragile in water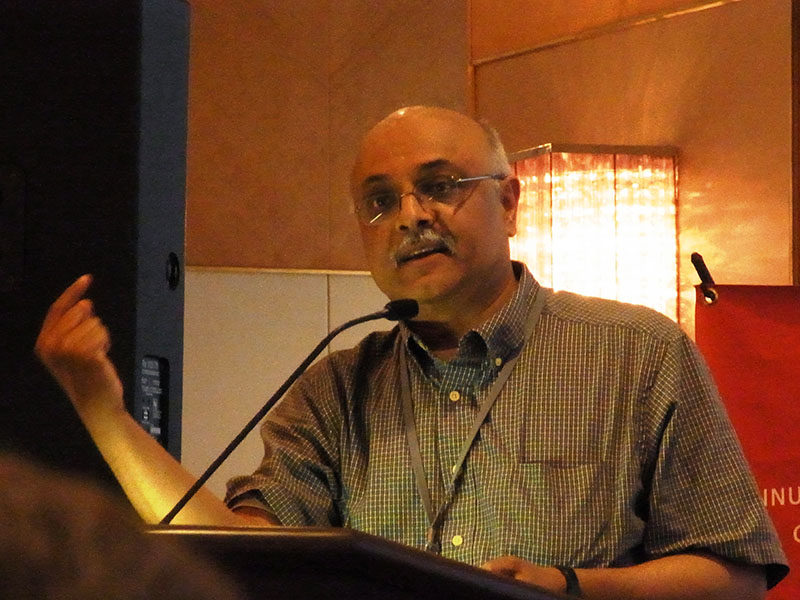 A villager with five children in Kemban Kerang village gave up farming due to lack of fund and has become a food retailer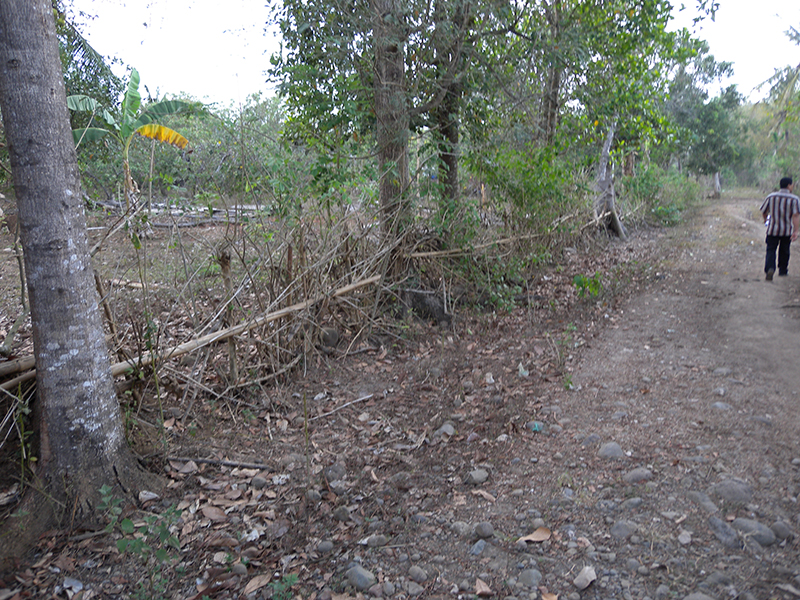 There are few irrigation facilities in Sukadamai village where people relay on rain water
| | |
| --- | --- |
| Day | September 12, 2011(Mon) - September 21, 2011(Wed) |
| Place | Indonesia |