The Japan International Cooperation Agency (JICA) announced three Philippine start-up companies who made it to the JICA NINJA (Next Innovation with Japan) Accelerator Program and will have the chance to win US$30,000 grant to scale up their business.
The program was launched this year to support entrepreneurs and promote business innovation in emerging countries like the Philippines, Indonesia, Malaysia, Thailand, and Bangladesh.
"The aim is to help Filipino entrepreneurs boost their edge in the global market through access to capital and mentorship. Further, this is an opportunity for them to also explore the Japanese market and meet potential investors from Japan," said JICA Philippines Senior Representative OHSHIMA Ayumu. "We've created this program to also partner with companies towards contributing to Sustainable Development Goals (SDGs) and creating jobs."
The three companies that qualified to the program are: Plentina, a financial service company that offers store credits; Packworks offering micro-entreps access to business capital, tools, and insights; and Mayani, an agri-e-commerce platform that connects smallholder farmers to markets and investors.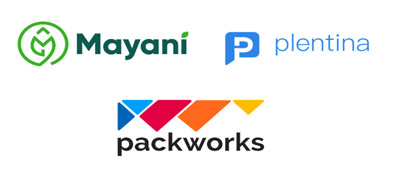 Mayani, Plentina, and Packworks -- the shortlisted Philippine start-ups under acceleration through JICA NINJA.
The Philippine companies will compete against 12 other start-ups from other Southeast Asian countries.
"The JICA Project NINJA is a great opportunity to tap the vast potential of emerging businesses and small companies and help them make a mark in the global market," added OHSHIMA.
The entries to Project NINJA were evaluated based on impact of business to SDGs, business maturity, startup maturity, and pitch. "All of the entries have fascinating stories. We believe Philippine enterprises can thrive globally when given the opportunity," said OHSHIMA.
As part of the program, JICA enlisted jury panelists from one of Japan's leading venture capital firms and experts from the start-up ecosystem from Southeast Asia. The program will also offer field mentorship with industry experts to stress test business plans, exposure to the Japanese market via Demo Day and roadshow, and participation in structured learning from other experts and startup builders.
As part of Japan Official Development Assistance (ODA), JICA has introduced partnerships with the private sector to expand its development support to other countries.
To know more about the Filipino start-up companies, visit their websites through these links: