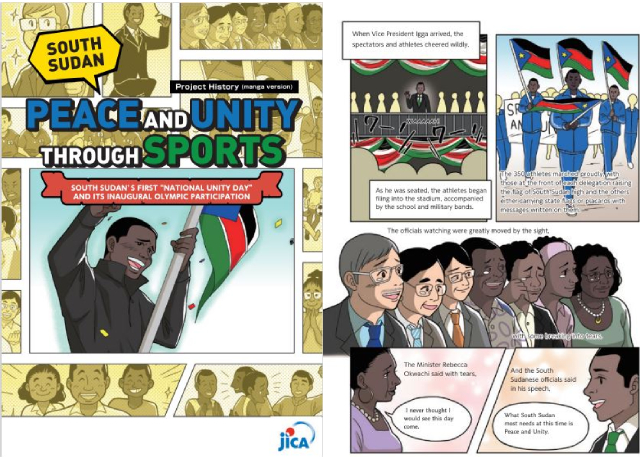 Project History is a publication series by the JICA Ogata Sadako Research Institute (JICA Ogata Research Institute) that reviews the trajectories and achievements of technical cooperation, financial cooperation, and volunteer programs conducted by JICA in developing countries. One of the books in this series, "Peace and Unity Through Sports: South Sudan's First 'National Unity Day' and Its Inaugural Olympic Participation," is now available as a manga.

South Sudan gained independence from Sudan in 2011 after a half-century civil war, but in 2013, armed conflict erupted again. Although a peace agreement was signed and an interim administration was established since then, the situation remains highly unpredictable.

To realize the sincere wish of the South Sudanese government to urge its people to unify as one through the spirit of fair play in sports, JICA assists the holding of a national sports event held annually called "National Unity Day."

Why are conflicts repeated? Why is the support for the National Unity Day important for peacebuilding? Check out our efforts for peace and unity in South Sudan through sports with this manga.

Related Links