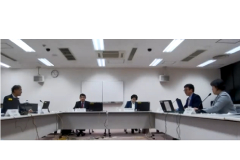 During the COVID-19 pandemic each country had the responsibility to reduce its adverse social, health and economic impacts. To manage the impact of the pandemic, the government of Cambodia prepared a whole-of-government Master Plan, in which JICA was involved through policy recommendations and budget support.

On Feb.15, 2023, the JICA Ogata Sadako Research Institute for Peace and Development (JICA Ogata Research Institute) held a webinar to assess this effort with the participation of representatives from the Cambodian government who had played a central role in Cambodia's response to the pandemic.

Yamanaka Shinichi, advisor to the Executive Director, JICA Ogata Research Institute, opened the seminar with remarks on the importance of reviewing past accomplishments and identifying future challenges for resilient and sustainable health systems.


When health is at risk, everything is at risk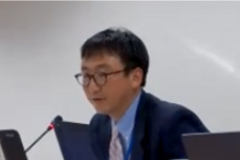 First, Tobe Makoto, senior advisor on health at JICA outlined the importance of investment in health systems for resilient Universal Health Coverage (UHC). The COVID-19 pandemic showed that when health is at risk everything is at risk, and importantly that communities cannot now leave health issues to health professionals or public officials alone. He stressed that Goal 3 of the Sustainable Development Goals (SDGs) on good health and well-being is an enabler to achieve other SDGs. He added that investment in health brings a great return, referring to a study that shows one dollar invested in health produces 9 to 20 dollars return on that investment, but government budgets don't necessarily reflect this.


Positive spillover effects from JICA's support for COVID-19 responses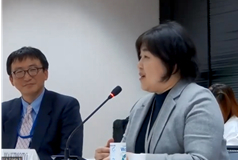 Next, Makimoto Saeda, principal research fellow, JICA Ogata Research Institute, gave a detailed overview of JICA's financial support to developing countries during the pandemic. JICA's programs, initiated early in the pandemic, had policy actions for six domains of activities: 1) provision of COVID-19-related health services, 2) strengthening overall health systems, 3) social protection, 4) support for business and employment, 5) assistance with public financial management, and 6) enhancing public administration. Policy actions on social protection, for example, included the launch of a national registry of the poor, and those supporting business and employment included the establishment of a subsidy program for maintaining employment, and the enactment of laws on Public Private Partnerships for green power. Preliminary results on the effectiveness of these programs showed that both COVID-19-related health services and the overall health system were improved. Moreover, the programs also helped develop and implement policies for non-health sectors, such as social protection and support for business and employment, public financial management and public administration, to attain sustainable and inclusive growth.


Cambodia as a success story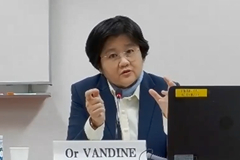 Or Vandine, secretary of state, Ministry of Health (MOH), Cambodia was the next presenter, on the Cambodian experience and lessons learnt from the COVID-19 pandemic. First, she noted that according to Nikkei's COVID-19 Recovery Index that ranked more than 120 countries and regions on infection management, vaccine rollouts and social mobility, Cambodia was positioned as low as 100 in June 2021. However, as a result of its intensive rollout of vaccinations, especially in the latter half of 2021, Cambodia had jumped to 2nd place by January 2022 and maintained this leading position in later months. She outlined the progress of the pandemic in Phase 1 (tracing, quarantine, and border restrictions) leading to Phase 2 (lockdowns, isolation, and vaccination rollout), and Phase 3 (transition to new normal life with virus, and booster doses) and the achievement of 10 million fully vaccinated people. In collaboration with actors like WHO and JICA, Cambodia reacted to the pandemic very quickly and built capacity to contain it. She emphasized that health and economy should go together as further investment to strengthen health care systems, especially for primary health care and health human resource development, and that it is necessary to be prepared for future health challenges in Cambodia, including infectious disease outbreaks, non-communicable diseases, and population aging.


Integrated approach—recovery, reform, and resilience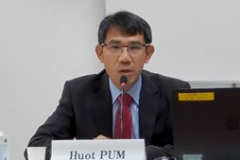 Huot Pum, undersecretary of state, Ministry of Economy and Finance (MEF), Cambodia then spoke on Cambodia's economic performance and outlook, its fiscal status during the pandemic, prioritization of policy directions, and on moving towards UHC. Cambodia was able to open its economy quickly after 2021, and the country now has positive growth rate of 5.6%. He explained that this recovery was achieved by Cambodia's integrated approach, with policy priorities focusing on the resilience and reform of the public sector, economic resilience, financial resilience, social and human capital resilience, and environment and climate resilience. He noted that close communications between MEF and MOH through urgent COVID-19 responses created a strong foundation of cooperation for the future, especially for further effective investment in health, and that JICA and other development partners were critically important in putting together a large intervention package to fight COVID-19, maintain stability, and support communities.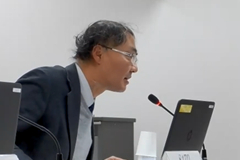 In the discussion session that followed, Sato Motohiro, professor, Graduate School of Economics, Hitotsubashi University, raised the issue of public finance and how to ensure its sustainability. The solutions include insurance or tax, but all face the problem of how to expand the tax base since the informal sector is often not covered in national accounts.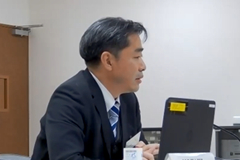 Nozaki Ikuma, JICA advisor, Ministry of Health, Cambodia, indicated that Cambodia was a forerunner in effectively dealing with the pandemic. Ahead of the release of WHO guidance it made bold decisions on its COVID-19 response in the health sector. In response to these comments, Vandine said that the country learned about the effectiveness of the COVID-19 vaccines from studies of their vaccination rollout, suggesting the importance of evidence-informed policy decisions.

A lively discussion then followed regarding effective public healthcare systems, human resource development, community participation, and more.