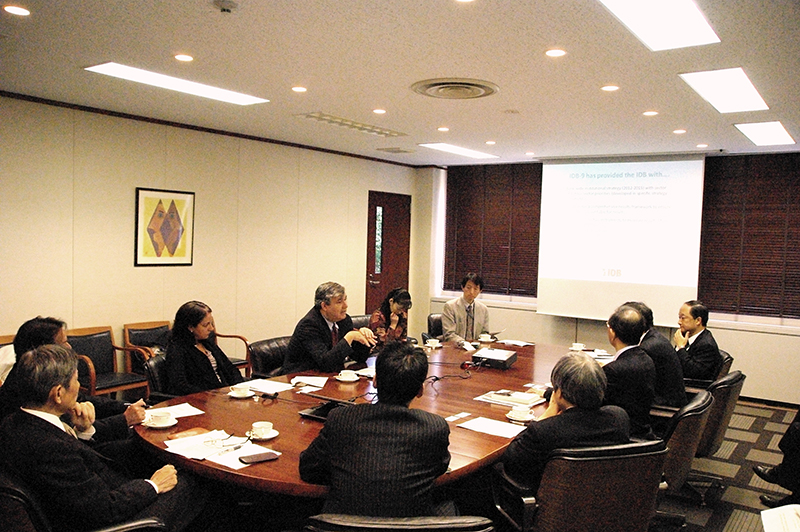 On December 5, a seminar titled "Beyond the Busan High Level Forum – The Future of Aid Effectiveness" was held at JICA-RI in Tokyo. Building on the discussions at the Fourth High Level Forum on Aid Effectiveness (Busan HLF-4) held in Busan, Korea from November 29 - December 1, officials from the Inter-American Development Bank (IDB) and JICA exchanged ideas on aid effectiveness in Latin America.
Dr. Koldo Echebarríaf of the IDB kicked off the seminar with a presentation, "Organizational Strategy of IDB: A Results-Based Accountability Framework." The manager and chief development effectiveness officer of IDB's Office of Strategic Planning and Development Effectiveness referred to IDB's ongoing efforts in achieving measurable results, and concluded that ensuring accountability will strengthen IDB's capital base and ultimately heighten development effectiveness.
Hajime Takeuchi, the deputy director general of JICA's Latin America and the Caribbean Department, followed with a presentation titled, "Busan HLF Agendas from a LAC (Latin America and the Caribbean) Operation Perspective." He described JICA's triangular cooperation programs (joint assistance for developing countries with other emerging countries) promoted in LAC since 1981, and explained the concept and modern-day meaning of partnering with private companies. Takeuchi also introduced JICA's recent activities, such as the partnership with IDB and the launching of a syndicated loan scheme for Latin America's energy-saving/renewable energy sector.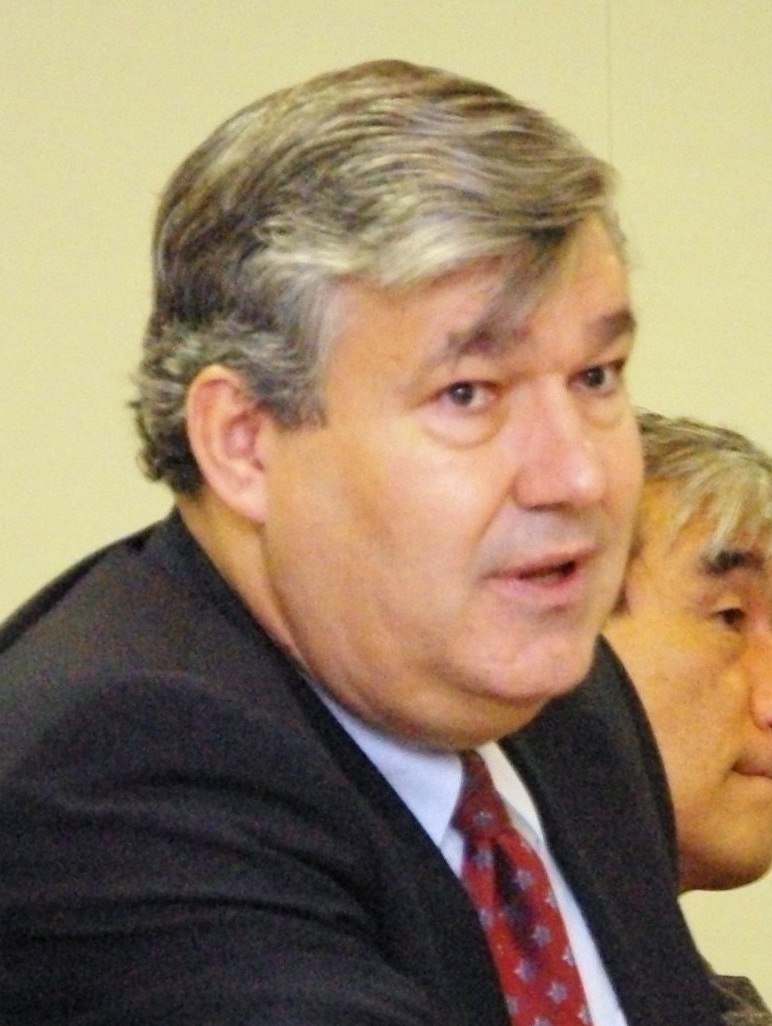 Dr. Koldo Echebarríaf of the IDB
Director Akio Hosono of JICA-RI illustrated JICA's involvement in triangular cooperation and South-South cooperation (exchange of resources, technology, and knowledge between developing countries) for capacity development (CD) in developing countries. He introduced specific cases such as the localization of mollusk seed production in Chile and a Japan-Brazil joint assistance program for agricultural development in Mozambique. The advantage of triangular cooperation, Hosono argued, is that Japan's commitment to CD programs in developing countries can increase their capacity to assist in South-South cooperation. He also pointed out the scheme's effectiveness in scaling up the innovative policies and practices – jointly created by Japan and its partner countries – to neighboring countries that share similar backgrounds.
| | |
| --- | --- |
| Day | December 05, 2011(Mon) |
| Place | JICA Research Institute |
| Organizer | JICA Research Institute |