On November 23, 2019 "One Village One Product" (OVOP) products produced in Talas region were exhibited at the bean festival "Buurchak Feast-2019", which was held in Talas, by jointly Talas oblast administration and JIA Association, with the participation of local farmers and entrepreneurs.
With the support of OVOP Project, local producers is making products using Talas beans, such as sweet bean paste, bean cookies, biscuits, sugar pop beans, Mont Blanc cake with the shape of the Besh Tash Mountain, and Chili con carne dish with beans in retort pack.
Local people and guests of the festival for the first time tried this products and enjoyed new taste.
The Plenipotentiary Representative of the Government of the Kyrgyz Republic in the region, Mr. Marat Murataliev, noted the importance of processing agricultural products and emphasized the role of the OVOP Project in the development of new products using Talas beans.
OVOP project was awarded for its contribution to the development of the region and given the Unique Taste Award for the development of different bean products.
New products of Talas oblast are available in supermarkets of Talas city and in OVOP Center in Bishkek.
Talas oblast administration together with JIA Association organized the "Buurchak Feast-2019".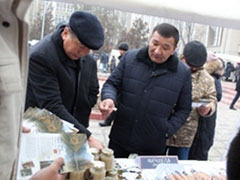 Plenipotentiary Representative of Government of KR in Talas region was checking OVOP products.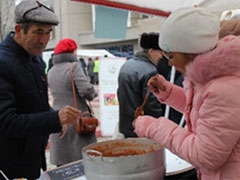 Degustation of a dish with bean "Chili con carne".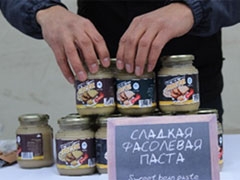 Sweet paste made from bean.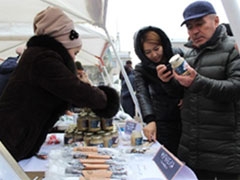 Been products attracted visitors.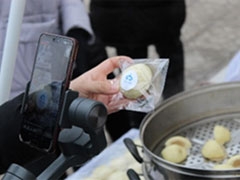 Pie with sweet bean filled by japanese Manju recepie.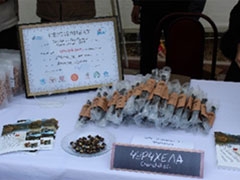 Churchkhela new product made from nuts and apple juice.