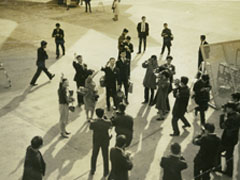 2020 is a memorable year for many reasons. And as the 55th anniversary of the world-first dispatch of Japan Overseas Cooperation Volunteers (JOCV) to Laos in 1965, it's also worth celebrating!
More than 1,021 volunteers have been dispatched via official development assistance (ODA) from Japan since 1965. Volunteers recruitment of citizens of Japan occurs twice per year in spring and autumn campaigns. After rigorous selection including interviews, medical checks and intensive training processes, volunteers are dispatched to host countries around the world 3 times per year in July, December and March.
At present there are some 40 JOCVs active in 12 provinces of Lao PDR, namely Vientiane, Sayaboury, LungPrabang, LuangNamtha, Oudomxay, Xiengkhouang, Vientiane Capital, Borikhamsay, Khammuane, Savannakhet, Champasack, Sekong.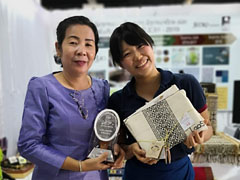 So on the occasion of the 55th anniversary of the world-first dispatch of JOCV to Laos, we JICA would like to express great appreciation to the people of Laos for accepting and welcoming our volunteers into your communities, homes and hearts so positively, walking together in assured steps towards a better future for all in Laos. Message from staff of volunteer section.
Khobjai lai lai!