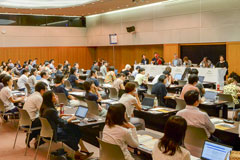 On Aug. 8, 2019, JICA Research Institute (JICA-RI) hosted the open seminar "Gender-Based Violence (GBV) in Conflict-affected Areas: Lessons from the Case of Refugee Settlement in Uganda and Japan" as a pre-event to the Seventh Tokyo International Conference on African Development (TICAD7) to be held Aug. 28–30 in Yokohama.
Gender-based violence (GBV) not only harms the mind and body of affected individuals, but also creates elevated psychological and social barriers to seeking help and telling others about the experience. Yasuo Fujita, JICA-RI deputy director, gave the opening words. He said JICA-RI considers "Peace and Development" one of its main research clusters and introduced the research project "Conflict and Gender Based Violence: The role of aid in help-seeking and recovery process for victims," an on-going project since April 2017. He said the purpose of this seminar was to promote discussion based on the findings of this research project and identify the support that needs to be implemented, with a focus on help-seeking behavior rather than on the reality of GBV experiences.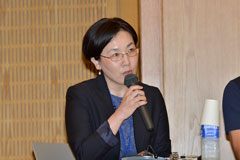 JICA-RI Research Fellow Chigumi Kawaguchi then gave an overview of the research. Targeting South Sudanese refugees in Uganda, the project examined refugees' awareness of GBV, help-seeking behavior by GBV victims and the support from host communities and aid organizations. She said they found help-seeking behavior was limited because of the fear of stigma and low expectations on aid services.
After this presentation were multiple-angle talks on the situation and problems of GBV aid by four of the seminar's speakers, with JICA-RI Senior Research Fellow Ako Muto as moderator. The speakers were Junichiro Kosaka, Office of the United Nations High Commissioner for Refugees Representation in Japan (UNHCR Japan), Yusrah Nagujja, United Nations Entity for Gender Equality and the Empowerment of Women (UN Women) Uganda, Chris Dolan, the Refugee Law Project at Uganda's national Makerere University, and Muneko Ishimoto, certified social worker and member of multiple women's support organizations.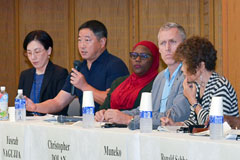 Kosaka (UNHCR Japan) talked about the UNHCR emergency responses he saw while stationed at the Bidibidi settlement in Uganda from September to December of 2016, the deployment of senior protection officers for sexual and gender-based violence (SGBV), safety audits at hot spots like border points and temporary shelters, and the establishment of standard operating procedures (SOPs) for SGBV case management. Furthermore, he stressed the importance of a multi-sectoral response with case management systems in the main five sectors (medical response, psycho-social support, safety and security, legal aid and access to justice, and socio-economic reintegration) as well as gender considerations in other sectors through the SGBV Working Group.
Nagujja (UN Women Uganda) introduced efforts to bring women into the GBV aid process through capacity building projects primarily for South Sudanese refugees in Uganda. She said while the need for improved SGBV services has been recognized, the overall funding of the response is so poorly met that trauma support continues to be under-prioritized. She also stressed the need for comprehensive and long-term support by gender mainstreaming, women empowerment and collaboration with other sectors (health, education, food and nutrition, environment, peace building).
Dolan (Refugee Law Project) talked about the unique stigma of male victims. Because GBV often has a significant impact on a man's sexual identity, many victims cannot come forward, and because there is a social knowledge gap regarding rape of males, there is not much support available to men. He stressed the importance of enabling the victims to talk about what has happened to them and engaging all in ending GBV against women and men.
Ishimoto (certified social worker) talked about GBV cases in disaster-struck areas of the Great East Japan Earthquake. She explained the persistent and deep-rooted acceptance of violence in Japan and argued that GBV is not "somebody else's problem."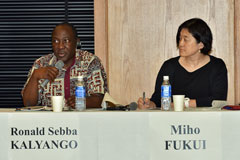 Ronald Sebba, lecturer in the School of Women and Gender Studies at Makerere University, and Miho Fukui of the Association for Aid and Relief Japan (AAR), a Japanese NGO, spoke as commentators. Sebba talked about the difficulties of supporting the 1.4 million refugees entering Uganda and the need to sustain humanitarian assistance when lasting several years. He also stressed the need for bottom-up aid in the community like medical intervention, considerations to victims who are not seeking help, and the ability to identify true needs. Fukui followed with a summary of the points made by each speaker. She said because Uganda has refugee settlements rather than refugee camps for temporary protection, the host country has a big influence on refugee aid.
There were many questions from the audience, showing a high interest in the problems of GBV in refugee settlements.

Furthermore, Kawaguchi, Dolan, Sebba and Fukui reported the findings of this research project at the panel presentation "Overcoming Gender Based Violence" at the International Political Science Association (IPSA) conference held Aug. 10–11 at Nagasaki University, where they answered many questions from attending researchers.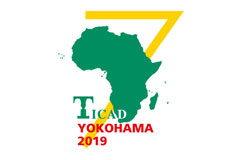 Related Link
YouTube
Interview: "Challenges Faced While Helping Male Victims of Sexual Violence in Conflict Situations" with Chris Dolan, Refugee Law Project