The signing ceremony of Mini-Grant agreements with the winners of JFY 2019 was held on July 19, at the JICA Office.
The ceremony was attended by the Chief Representative of JICA, Mr. Hideki Tanabe, who in his opening remarks congratulated the winners and wished them successful implementation of their Mini-Grant Projects.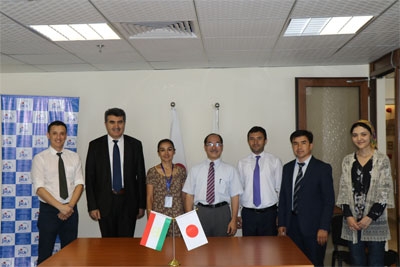 In turn, the winners thanked JICA for the given opportunity to implement their initiatives and ideas, and assured that all projects shall be successfully implemented with the set objectives to be achieved.
This is the second round of "Mini-Grant" in Tajikistan that was started in 2018 with the purpose of supporting ex-participants of JICA training program to realize their activities aimed at contributing to socio-economic development of Tajikistan.