On September 19, 2019, the Japan International Cooperation Agency (JICA) held an information session (press tour) on the Dushanbe Substation Improvement Project for journalists and media representatives to familiarize them with JICA activities in the Republic of Tajikistan in the energy sector.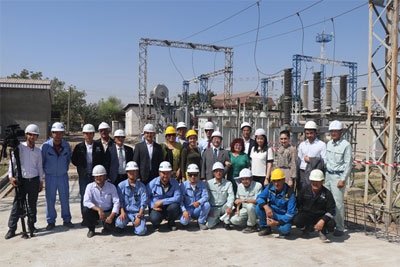 A grant agreement on this project was signed on June 30, 2017 between the Republic of Tajikistan and JICA in the amount of 2.190 million Japanese yen (about 20 million US dollars). This project is being implemented by Barki Tojik OAHK and the Japanese company Nishizawa (Nishizawa) under the leadership of the Ministry of Energy and Water Resources of the Republic of Tajikistan.
According to the grant agreement, during 2018 - 2019, a new radio substation "Radio Station" (landmark: "Amphitheater") will be built in I. Somoni district of Dushanbe, and the capacity of the industrial substation "Promyshlennaya" located in the Sino district (landmark) will be rehabilitated and increased. : Farovon market). It should be noted that the main electric power equipment (transformers, switchgears, etc.) for these substations will be produced by the world famous Japanese company TOSHIBA (Toshiba).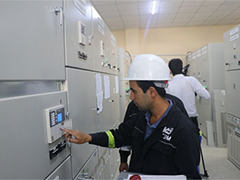 The completion of the above construction and repair work will make a significant contribution to improving the stable and efficient supply of energy to the population, industrial sector and social facilities of the city of Dushanbe. Also, the number of power outages that occurred due to overloads of functioning transformers in the Sino and I. Somoni areas will be reduced. The completion ceremony and full commissioning of these two substations is expected to take place in November 2019.
This project is the first for JICA in the energy sector of Tajikistan and JICA plans to continue supporting the development of the energy sector of the republic.