Kyrgyz Republic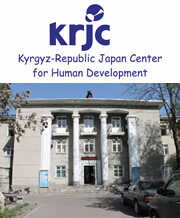 Kyrgyz Republic became independent subsequent to the fall of the Soviet Union in 1991, and transitioned into a market economy at an early stage, achieving reforms that led to membership of the WTO in 1998.
The country has few natural resources, and few geographical advantages, and these obstacles have led to an unstable economic situation. Its tourism resources and climate, well suited to agricultural and livestock produce, have led it to be called the "Switzerland in Central Asia", and the country has other advantages, including high standards of education among the labor force, which it is aiming to use in order to establish basic industries and attract foreign investment.
The Kyrgyz Republic-Japan Center is attempting to share practical business management know-how, based on the management experience, which has enabled Japan to achieve significant economic growth despite having similarly low levels of access to natural resources.
*Project Term
Kyrgyz Republic-Japan Center for Human Development
April 2003 - May 2008 (1st Phase)
April 2008 - May 2013 (2nd Phase)
Project for Capacity Development of Business Persons through Kyrgyz Republic-Japan Center for Human Development
*Project Site : Bishkek
*Counter Part : Kyrgyz National University (external link)
*Open : May 2004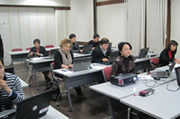 IT course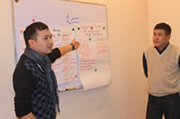 Business Course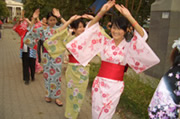 Japanese dance "Bon Odori" festival