Ukraine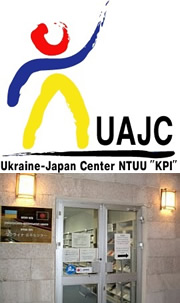 Ukraine began to transition to a market economy immediately after independence in 1992. Despite being temporarily but severely impacted by recession in the international financial markets, this country has followed the economic recovery of CIS countries led by Russia into economic growth. Its economy has suffered, however, in the wake of the global economic and financial crisis that began in the summer of 2008, and at present, along with working towards financial restructuring, it is engaged in trying to solve the disparity between rich and poor, which has become a severe issue in the society.
The Ukraine-Japan Center aims to be a base for the "training of quality business personnel who will contribute to the economic development of Ukraine," and the "promotion of social, economic and cultural exchange between Ukraine and Japan" through its activities.
Operational support for the Ukraine-Japan Center as part of JICA's technical cooperation project ended in May 2011, but its activities including JF Language Course and many others are being maintained and supported by the Japan Foundation and the National Technical University of Ukraine Kyiv Polytechnic Institute.
*Project Term
Ukraine-Japan Center
*This Project ended in May 2011, but the activities of the Japan Center have been continuing.
*Project Site : Kyiv
*Counter Part : National Technical University of Ukraine Kyiv Polytechnic Institute (external link)
*Open : May 2006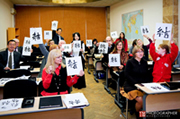 Japanese calligraphy "Shodo" workshop
Japanese calligraphy "Shodo" workshop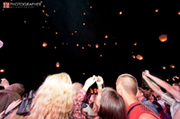 "Sky Light Project"-praying for recovery from the Great East Japan Earthquake