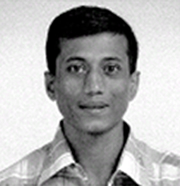 Course Title: Tuberculosis Laboratory Network for DOTS[*] Expansion, 2007 International Training and Dialogue
Implementing Partner: The Research Institute of Tuberculosis, Japan Anti-Tuberculosis Association
Organizer: Tokyo International Center (JICA TOKYO)
*DOTS stands for Directly Observed Treatment Short course that is the internationally recommended strategy for tuberculosis control.
---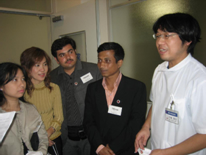 I am part of a government institution dedicated to providing free services for TB patients in Bangladesh. This comprehensive program includes financial support for tests such sputum smears and microscopic sample evaluation. Tuberculosis is the greatest threat to human health in Bangladesh. But unfortunately most citizens do not have access to a system providing proper diagnosis and treatment. Therefore, improvements in the quality, as well as the quantity of TB health services are greatly needed throughout the country.
I have been working at the AFB Microscopic Center and Training Center for last six years. My prime responsibility is to provide regular technical training and refresher courses for staff from all over Bangladesh. My trainees include both government officials and NGO workers.
At present, an effective EQA (External Quality Assessment) system is critically needed for the National Tuberculosis Program (NTP) in Bangladesh. However the inadequate technical skills of our staff and a shortage of essential equipment in our facilities are major issues holding back progress throughout our TB laboratory network. Therefore, I placed a priority on learning more about EQA systems during my JICA training. During the two-month course, I obtained indispensable knowledge about EQA systems. Moreover, I discovered how to conduct effective technical staff refresher courses, in that I now know how to effectively train specific skills to these individuals in a short time period.
It so happens that, when I return to Bangladesh, the NTP will be in the midst of one of its regularly scheduled training periods. There are very few individuals in Bangladesh having adequate knowledge of EQA systems to train others in the procedures necessary to run these programs. Therefore, as soon as I return home, I plan to devote my time to work toward introducing an effective EQA system in Bangladesh. Such a program will be a great benefit to our NTP.