1. Handwashing for Health and Life Campaign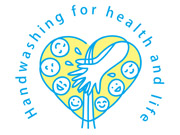 To prevent the spread of COVID-19, it is important to wash hands at the right time and in the right way. Particularly in developing countries, hygienic behavior, as symbolized by handwashing, needs to be established, and the environment, including water supply, handwashing facilities and soap, needs to be improved to enable such behavior to take root. Handwashing is effective in preventing not only COVID-19 but also other infectious diseases, promoting health, and improving public health.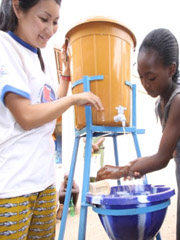 For this reason, JICA has launched the "JICA Handwashing for Health and Life Campaign". This campaign aims to prevent infection among the people involved by promoting hygienic activities such as handwashing at JICA's project sites. In addition, by incorporating the installation of handwashing facilities and hygiene awareness-raising activities into JICA's various projects, and by conducting awareness-raising campaigns in those countries, we will contribute to the prevention of infectious diseases, health promotion and improvement of public health.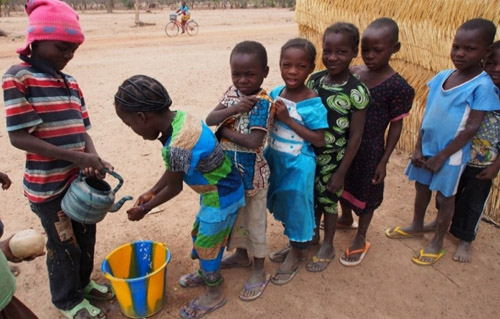 2. Features
(1) Motion comics "Novel Coronavirus" and "Preventing Novel Coronavirus Infection" from "Cells at Work!" are now available in English following the Japanese version
JICA co-sponsored this project and supported the translation of the two comics into English and Hindi.
(The Japanese and English versions are now available, and the Hindi version will be available soon.)
(2) "Achhi Aadat (Good Habit)" Campaign in India
JICA India has launched a campaign, "Achhi Aadat (Good Habit)" to raise awareness among 100 million people about the importance of hygiene practices for preventing the spread of COVID-19 and other infectious diseases, in collaboration with NGOs, government authorities and Japanese companies. The campaign's objective is to introduce a simple and practical approach to hygiene and sanitation related issues by promoting handwashing, nail cleaning and other hygiene practices such as wearing mask in a correct way.
(3) "Correct Handwashing" by INOUE Kimidori
As part of "JICA Hand Washing for Health and Life" campaign, a "Correct Handwashing" was created for children in developing countries. The cartoon was drawn by INOUE Kimidori, a cartoonist who covers the theme of international cooperation.
You can download and freely use the cartoon data below.
(4) Infographic video "There is a place where you cannot wash your hands"
We created a video to show the current state of the world where hand washing is not possible, with specific numbers.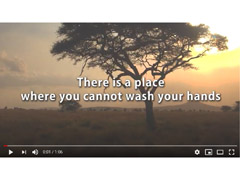 3. Initiatives
(1) Events and Activities
WaterAid Japan, participating in the JICA Handwashing for health and life campaign, in cooperation with Vivid Economics released a report in July 2021 entitled "Mission-critical: invest in water, sanitation and hygiene for a healthy and green economic recovery". This report signals the need for a major international effort by governments, businesses and donors, the public and private sectors, and civil society to increase funding for climate-resilient water, sanitation and hygiene infrastructure and services.
WaterAid also released a report "Regional state of hygiene - West Africa" in February 2021. The report highlights how improved hygiene practices, as well as water and basic sanitation, are important foundations for quality health outcomes.
(2) Tools to promote handwashing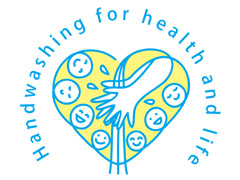 Handwashing awareness tools (We are in preparation)
(3) Newsletter Past Issues
4. Newsletter Subscription
If you would like to receive our newsletter, please send us the form to sign up for the newsletter.
Note: We cannot receive registration requests as a compressed file attachment due to the security system. Please password lock the Word or PDF files as needed.
E-Mail: Handwashing@jica.go.jp
JICA Handwashing for health and life newsletter subscription form (PDF/135KB) (Word/21KB)
5. Contact Information
For general information on the JICA Handwashing for Health and Life Campaign, please contact the secretariat below.
Global Environment Department JICA Handwashing for health and life campaign secretariat
Email: Handwashing@jica.go.jp
6. Related links