In commemoration of the 2022 International Volunteer Day on 5 December themed "Solidarity through Volunteering", Japan International Cooperation Agency (JICA) Zimbabwe staff held a clean-up campaign in the environs of their office in Avondale. The staff took time to practice volunteerism and to give back to the community that JICA operates in by creating a cleaner environment.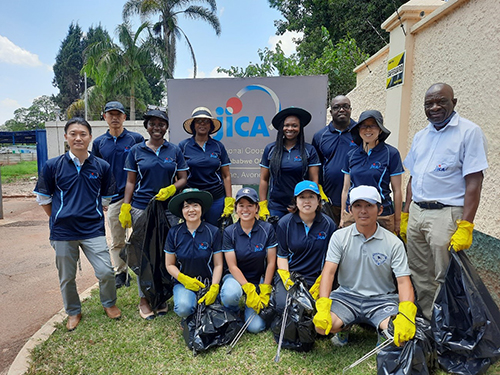 JICA Volunteer Coordinator, Ms. Akiyo Yamauchi, "Volunteers should be celebrated every day because of their invaluable contribution across the world, so I am happy that today we get to recognise their tireless work, to be in unity with them and to also get an appreciation of what they do by volunteering."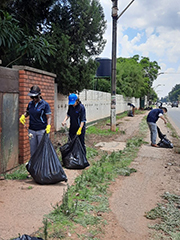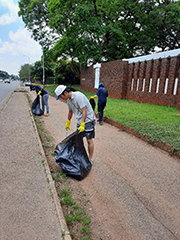 JICA has a volunteer program called Japan Overseas Cooperation Volunteers (JOCV) aimed at providing technical assistance in the social and economic development of the country. As summarised by the phrase "together with the local community," JICA volunteers live and work at the grassroots level, speaking the same language as the local communities and carrying out activities with an emphasis on fostering self-reliance for sustainable change.
JICA volunteers in Zimbabwe are dispatched according to areas of priority as determined by discussions held between the Zimbabwean Government and the Japanese Government. This year marks 33 years of the JOCV program in Zimbabwe, with over 550 JOCVs being dispatched following the signing of the Exchange of Notes in 1988 by the Governments of Zimbabwe and Japan. The program has seen the deployment of Japanese citizens in various fields that include academics, agriculture, tourism, information communication technology, vocational training and sports. JOCVs are keen on youth development, imparting life skills, creating gender inclusion and using sports as a developmental tool.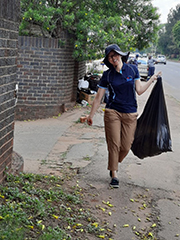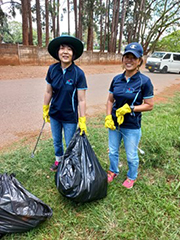 JICA Resident Representative, Mr. Kyosuke Kawazumi, "On this day we take time to celebrate, acknowledge and thank our volunteers for the important work they do in their different host organisations and communities. Volunteers play a very important role as they give of their time, effort and skills to find solutions, create change and ensure the betterment of societies. We thank them for their selfless acts of service and for making a difference in people's lives every day."