On the 9th September 2019, Japan International Cooperation Agency supported a pre-conference workshop at the 4th Annual Nigeria Center for Disease Control (NCDC)/Nigeria Field Epidemiology and Laboratory Training Programme (NFELTP) Scientific Conference. The theme was on 'Specimen Referral and Transport in Nigeria'. Following the Joint External Evaluation (JEE) of Nigeria's International Health Regulations (IHR) core capacity conducted in 2017, this refocused public health practitioner's attention to the challenges of specimen referral and transportation within the Nigerian health system. A challenge that has now been prioritized across relevant sectors to address the prevention, detection and response to diseases. Considering this, a workshop was organized to address the gaps and identify challenges and success stories around this topic.
About 50 persons attended and the session provided the opportunity for stakeholders to share operational information within their lab networks, highlight successes, address challenges and propose possible opportunities for sustainable integration across the disease networks. On the panel of discussion where professionals from the WHO Polio Network Surveillance Unit, National Integrated Specimen Referral Network for HIV/Malaria and TB, Infectious Disease Network for Nigeria Center for Disease Control (NCDC) and Aminu Kano University Influenza Network, each speaker discussed about referral transport system, transport method for specimen samples including viral load taken, the personnel involved in sample transport, the equipment used for isolation and storage, successes and challenges faced within their system. For JICA, these discussions are very important considering the three projects supporting the NCDC in which a Biosafety level 3 and Biosafety level 2 lab will be constructed in Abuja and Lagos respectively and for these labs to function optimally there needs to be a strong and sustainable transport and referral system.
JICA remains fully committed to supporting the NCDC and by extension the Federal Government of Nigeria in enhancing Nigeria's preparedness and response to epidemics of infectious diseases in order to protect the health and wellbeing of Nigerians.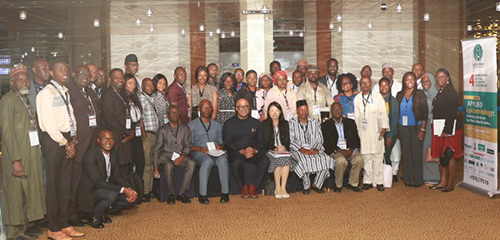 Group photograph with workshop participants.